An active lifestyle is a building block of good health in the future. And no one knows this better than Mr. McCoy! Just two years ago, at the ripe age of 79, he did something that made history. Expressly, he did a backflip in the pool! This made him the oldest person to achieve such a feat. But he wasn't done yet!
Swimming is an excellent sport to take up if you want a full-body exercise. Not only are you going to get a swimmer's body, but it is also a low impact activity. This means that your joints won't suffer! And maybe you'll be able to do pool acrobatics like the elderly gentleman in the video.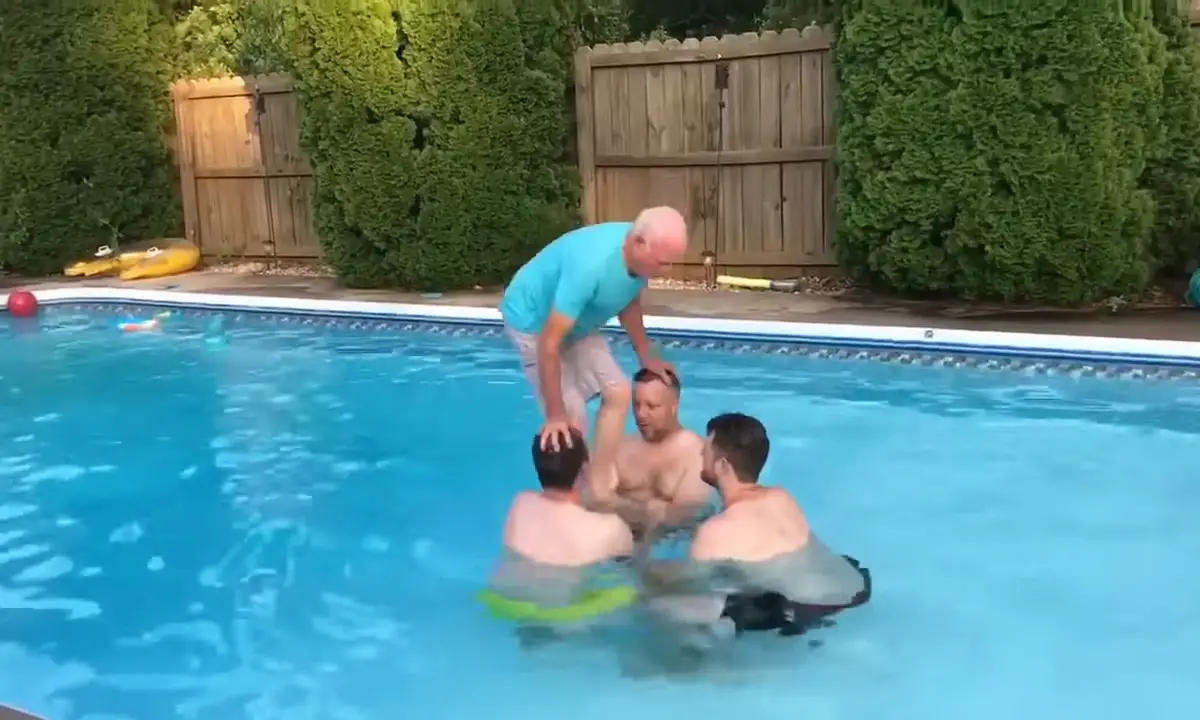 After two years, 81-year-old Mr. McCoy broke his own record. As you can see in the video, he has excellent technique on his previous backflip. But the grandpa wants to test himself once more. Moreover, he props himself up with the help of three men. And balancing looks like the challenging part! He propels himself even higher than before and lands right on his feet!
Watch the fantastic video below:
And please COMMENT and SHARE!