Regardless of the experience as a performer, no doubt encountering a large crowd gives everyone a jitter. On top of that, wearing a giant costume is sure to invite some kind of error. But who would have thought an error could play out so hilarious.
During the rehearsal of Rural Commercial Bank's annual meeting in China, two performers steal the show. The clip was filmed in the Henan province in Pingdingshan City. A dozen performers wearing large duck costumes were rehearsing a dance routine. As the dance came to an end, one of the duck dancers is still not done vibing.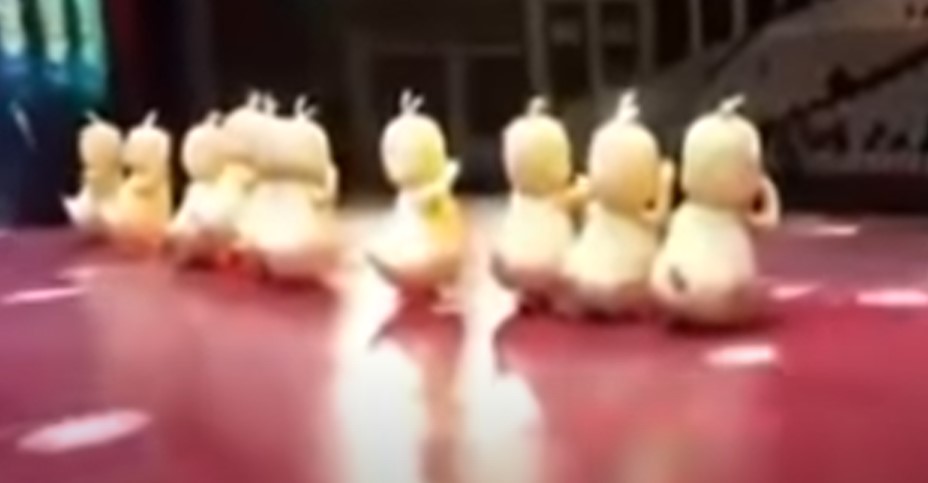 One by one, the trouper walks towards backstage. At the same time, the last performer was still dancing to the background music. The companion lined close to the last duck dancer turns around to see the companion alone on the stage. Looking around a few times, the dancer eventually concludes. Hits the last duck dancer on the head in a hilarious way and, clutching the costume, leads the way. The funny video has garnered over 5M views on Youtube alone.
Please press play and enjoy.  I think I have broken the replay button. The more I look, the funnier it gets.
Kindly share this animated video with your loved ones.