You may have seen some funny videos on the internet where someone says some funny things under anesthesia. Well here's one that is probably the most hilarious I've seen yet.
Jason Mortenson was undergoing his fifth surgery in six years, this time for post-hernia complications. His wife Candice was filming him as he was coming out from under general anesthesia. What follows is one of the funniest clips like this that I've ever seen.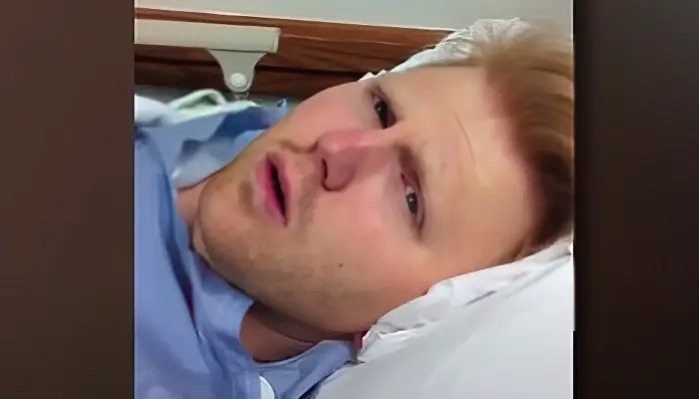 Once he notices Candice, Jason says, "Did the doctor send you? Man, you are eye candy. Whoa! You might be the prettiest woman I've ever seen. Are you a model?"
After Candice laughs and tells him to eat his cracker, Jason asks, "Who are you? What's your name?" She gives him the scoop: "My name's Candice, I'm your wife." Jason definitely cannot believe that. "You're my wife?? Holy sh**!". Watch the full hilarious clip below and please leave us a Facebook comment to let us know what you thought!
Don't forget to hit the SHARE BUTTON to share this video on Facebook with your friends and family.