Skating can be a very interesting sport. People may be withdrawn by its monotony but Jennifer Stratoti proves it wrong.
Her dance made the crowds taken aback. This adorable dancer really knows how to impress the crowd and we are genuinely impressed. The skating championship may be for adults, but Jennifer brings a childish touch to it.
Her determination is evident as she dances to Barry Manilow's "Copa Cabana." She does fly into a triple axle but she is clearly showing everyone that she is a skater and that she's having fun besides.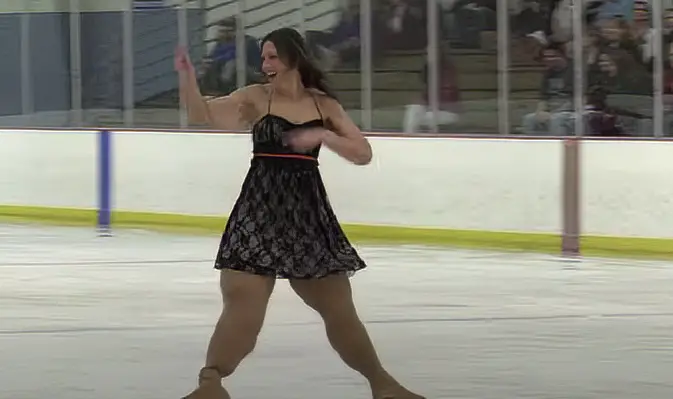 In this dance you can actually picture Jennifer on the disco floor of the 1970s. Jennifer really knows how to steal someone's heart with just her cuteness. Moreover, Stratoti is just as talented as she is cute. One can't help but fall in love with her dramatic performance.
Watch the full video below and please leave us a Facebook comment to let us know what you thought!
Please SHARE with your friends and family!