Down's Syndrome is a condition that affects every child born with it. It is a genetic condition that occurs when there is an extra chromosome in the genetic makeup of a baby. It can severely affect the physical as well as mental development of a child. People with such a condition have a harder time learning new things and retaining that information. But that doesn't mean that they cannot lead normal lives as everyone around them.
People with Down's Syndrome are known to lead normal lives, get jobs and have happy marriages. Their spirit is inspiring! The little boy in the following video is a great example of this. Meet Dane Miller. He was born with Down's Syndrome, but he hasn't let that stop him from doing what he loves doing—that is singing! His mother, Jeanne Miller, posted this video on Facebook, and it quickly became wildly viral. You'll also be blown away!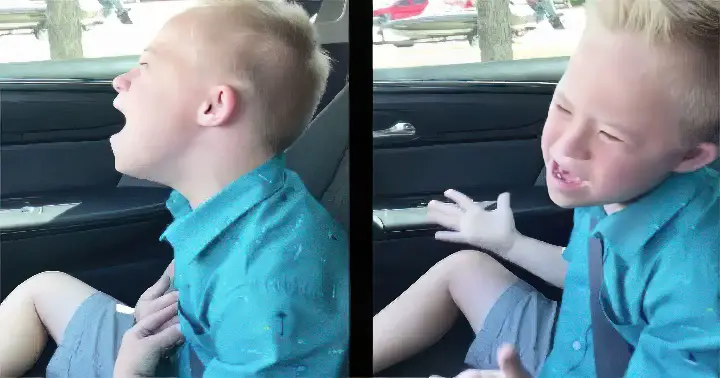 This little boy has a penchant for singing, and he's great at it. When his mom played Whitney Houston's classic song, "I Have Nothing", in the car, Dane instantly started singing along. He poured his heart out into singing the song, and it was amazing! Not only did he have a powerful voice, but he also hit all the notes properly. His mom says that he is very high-functioning when he hears any music, and this video proved it perfectly!
This video has been watched and liked by over 25 million people on Facebook alone! It's no surprise, as Dane's voice really is amazing! Check out this incredible performance below and please leave us a Facebook comment to let us know what you thought!
Don't forget to hit the SHARE BUTTON to share this video on Facebook with your friends and family.