Dolly Parton is one of the biggest stars on the music scene and many of the songs she wrote and performed have been covered by other artists so many times it's tough to keep track. Her Goddaughter, Miley Cyrus, is one of the most recognizable pop stars and, although her career is a little checkered, is a mega-talent in her own right–and also one of the stars who has covered some of Dolly's songs.
So when the two of them got together in Miami to ring in the 2023 New Year, it was only fitting that they should sing a duet of Dolly's signature song "Jolene," especially since it turns 50 years old this year. Dolly says it was inspired by actual events around the time she married her husband, Carl Dean.
While Dolly might be the bigger star, Miley was actually the headliner–the night was actually entitled, "Miley's New Years Eve Party."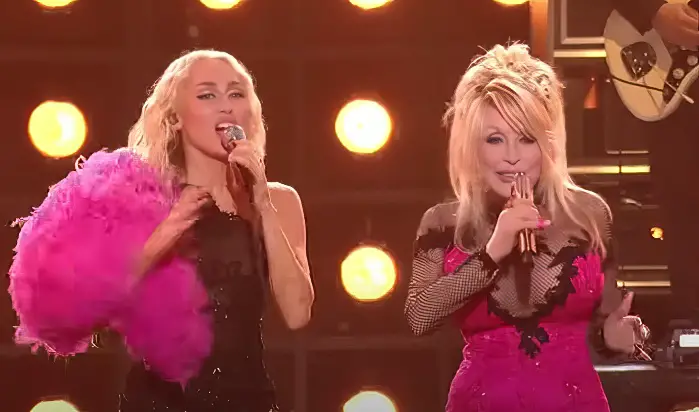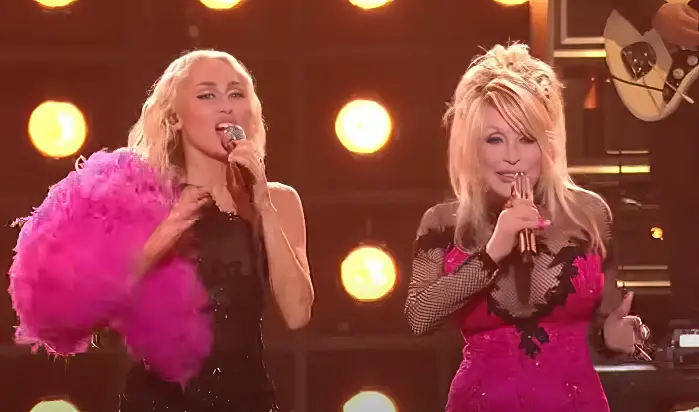 Before they launched into "Jolene," Miley and Dolly put on a fantastic performance of Patsy Cline's "Walkin' After Midnight," a country ballad that was first performed as a one-off on a 1957 TV show and garnered such a positive response they rushed to release it as a single a month later.
Welcome in the New Year with the full video below and please leave us a Facebook comment to let us know what you thought!
Please SHARE with your friends and family!