With holidays coming close, it's time to get creative. And I have the perfect Thanksgiving recipe for you guys. This year why not get creative and try something new to surprise your loved ones.
Like always, season your turkey to your desires, but as we are wrapping the slices of bacon all around. You may pace on the salt altogether. All you will need is bacon, strings to tie it, and fresh thymes for the fresh flavor. Of course, slices of bacon depending on the size of your meat.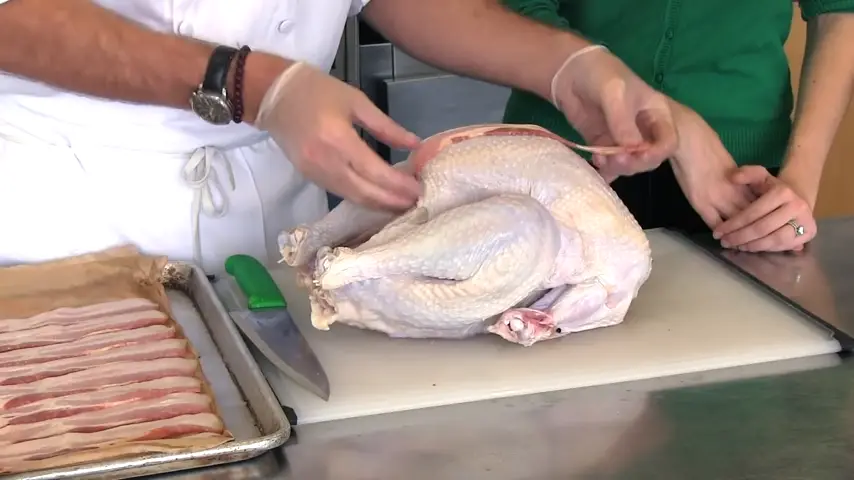 Kindly place the turkey on the oven rack. We strongly advise putting a higher tack than the oven tray. This is done to collect the juice and let the meat cook more evenly on all sides. Now, little by little, lay the bacon slices. Do make sure to overlap the bacon in order to avoid gaps and for a better grip.
Right around the wings, tuck the portion of the bacon in between the branches. Then push the thymes just to make the hold of the meat slices stronger. Now, put the tray in a preheated oven of 150-155 degrees for two and a half hours. After the turkey is baked, place the rack to cool it for at least an hour. After the wait is over. Place the heavenly meal at the kitchen table and enjoy Thanksgiving with your family and close friends. If you have a similar story, do share them with us in the feed.
If you really enjoy the recipe, kindly share it with your family staying far away this holiday.