Everyone loves getting attention, and they crave a taste of stardom. Yes, even dogs! And they relish their moment of glory with full excitement. Let's look at this adorable pooch. He sees himself playing with his favorite human on television, and he starts jumping up and down like crazy.
It manages to garner millions of views as soon as it hit the internet. It looks like this pooch indeed became a star as he manages to appear on local news. That too, two times! In the video, they are just bouncing up and down with each other. Even the simplest moment felt very amusing to them. The adorable kid gives a specific gesture to his beloved dog and breaks down into beautiful belly giggles. Their precious moment will warm up your heart. The love of a dog and his tiny human is genuinely the cutest moment ever!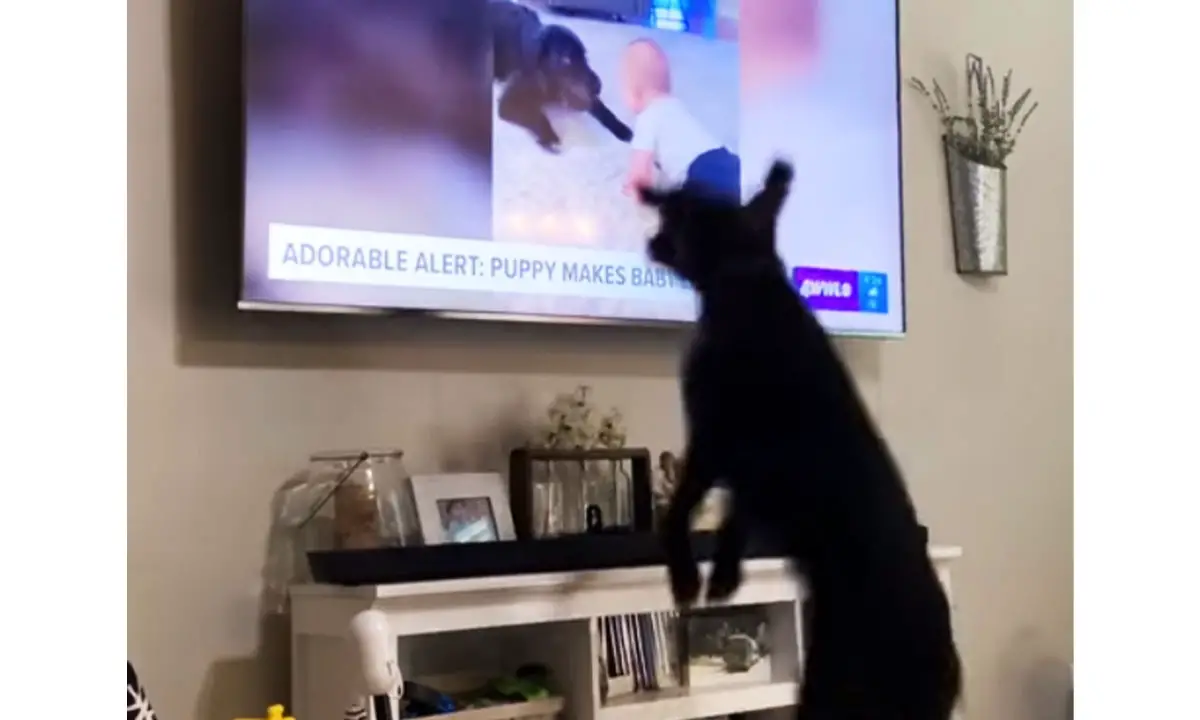 So, their hysterical game of cat and mouse lasts for a while, and you honestly can't get enough of these cuties. When the pooch saw himself pull off an entertaining antics, pooch couldn't help but leap with joy. He starts jumping as high as he can, and it's hard to calm him down. If I saw myself on the television, I would also do the same. So, his reaction is pretty understandable.
Watch this video down below:
SHARE and COMMENT on the adorable moment between these cuties.