Dogs are a blessing to this world–people with pets tend to be happier than those without–but every once in a while they can be a little mischievous. Here's "Toyo the Lifeguard" dog having just that sort of mischief, but everyone seems to take it all in fun.
Even when a person is unhappy, their pet will always find a way to lighten up their mood. You all know how dog videos can be a natural therapy for all of us. It is therapeutic to sit back, relax and watch some wholesome dog videos on the internet whenever you can and whenever you like. The internet really is a safe haven for all us dog lovers. This video is one of those that will make your day.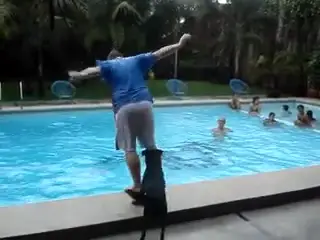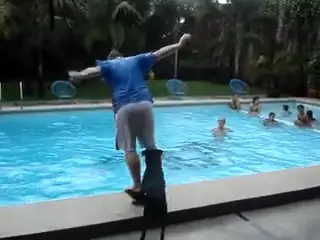 The dog in this video is a Labrador. In fact, a very mischievous and naughty one. We can tell that he likes to get his owners and other humans in trouble when they are on the edge of the pool. The dog will surely make you laugh out loud when he pushes people into the pool.
What's even wholesome is the fact that you just would not have expected the cutie to do so. Watch the full video below!
Please SHARE with your friends and family!