They say dogs can smell your pain and heal you. My little pooch comes running to me whenever he sees me cry. Either my husband and I had a fight or I was upset from my work, he is always there to comfort me in any way he can. His go-to move is to snuggle onto me and stare at me with an "are you okay?" face. And I break down cry-hugging him. And he just stays patiently like my personal therapist.
Just like this dog on Turkey. It was an awareness they were running when this man had an act where he had to lay down in pain. So, his two fellow actors slowly put him on the ground and went with the rest of the act. But little did they know, this fur-ball was not having it.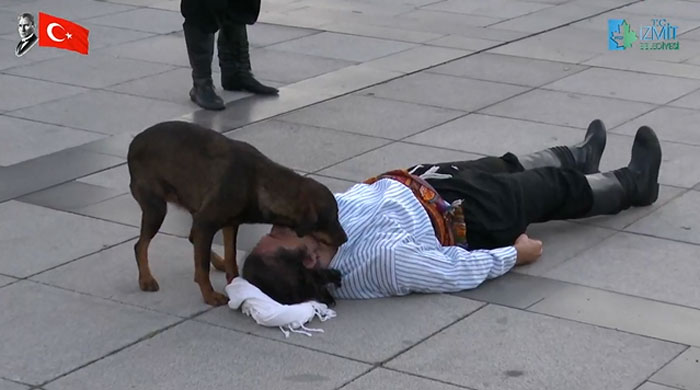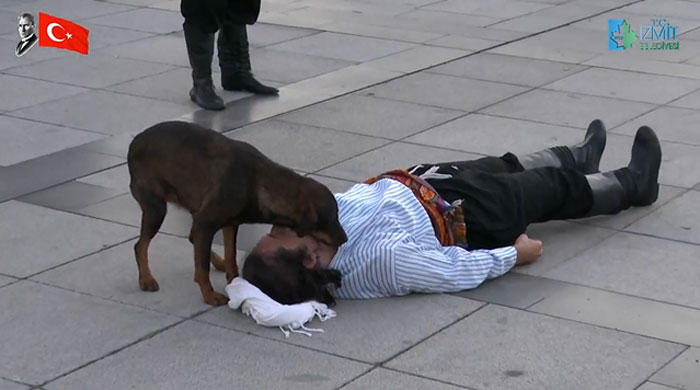 He slowly walked up to the guy on the ground and laid near to him. The actor couldn't keep up with his acting so, he petted the little guy and assured him that everything was fine. The dog then goes off to his own adventure knowing he made a difference. The states: "Mr Uzunsoy said he hopes that he will cross paths with the dog again so he can help the stray find a home."
Why am I explaining everything to you? See for yourself down below:
Don't forget to SHARE!!!