For parents, the first word from their child is the most awaited moment after birth. Hence it's no surprise they come up with all sorts of ways to make it happen. From reading books to spelling the words over and over again.
And in the Diaz-Giovanini family's case bribing their little one with foods, but something unexpected happens that creates a ripple of laughter amid dinner time.
If you own a pet you are well aware of the extreme lengths they go to get special treats. But none of them come close to Patch, an Australian Shepherd dog.  Patch resides in the house of a humble family of  Cedar Hills, Utah. Apart from being loyal and caring, the canine is fond of delicious treats.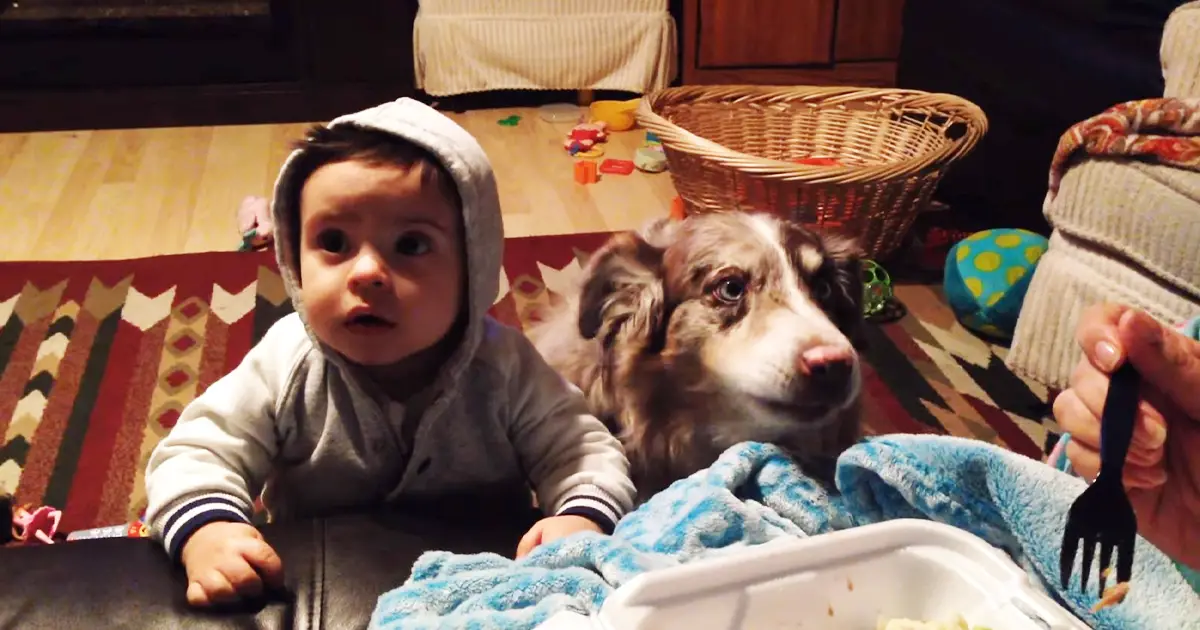 During dinner time, Andrea Diaz the mother of a nine-month-old baby was trying her best to hear the first words from her baby. So, for a while, she kept repeating "mama" with yummy food. Amid the process, we can hear Patch whining for the treat. After few seconds we do hear mama but not from the toddler but the very loyal dog.
Please press and enjoy the entertaining clip.
Kindly share the story with your loved ones.