The medical profession is not an easy field to partake. The school alone takes up four years, followed by the residency in any specific field. That is another three to seven years. On average, it takes about 10-14 years to become a licensed doctor. Not to forget the tuition bills that pile up over time.
Once they began practicing, the long and sleepless hours can really drain you by the end of the day. Even with such a hectic schedule in place, Mayo Clinic, Dr. Elvis Francois found a time to pay tribute to the talented nurses of the world. The occasion he chose was none other than "National Nurse's Week."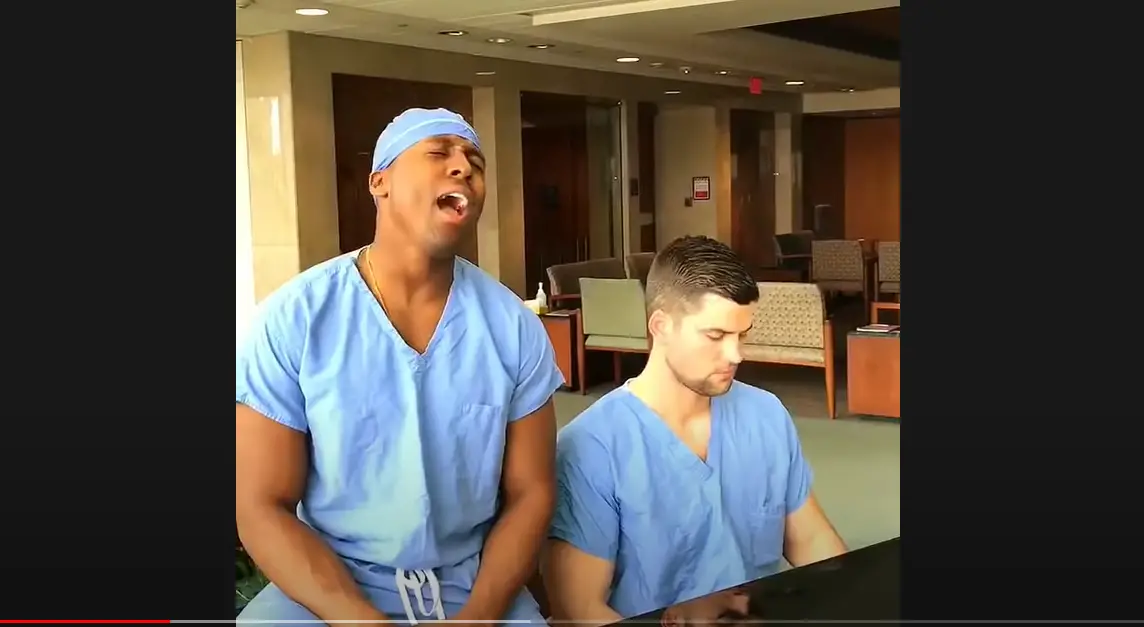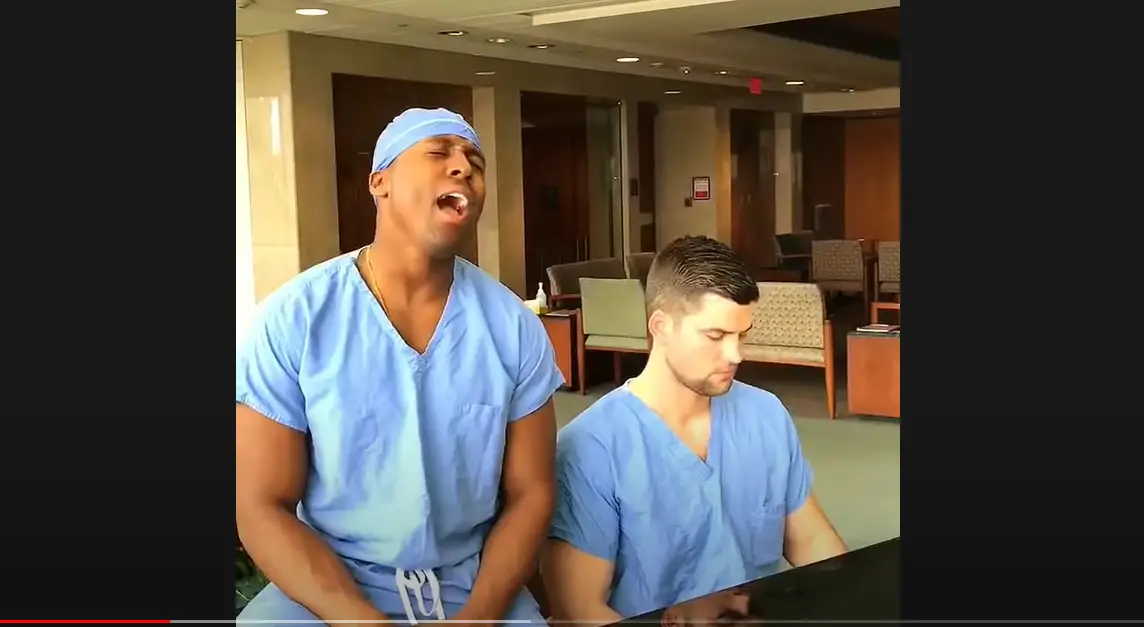 Dr. Elvis joined his fellow Dr. William Robinson, who plays beautifully on the piano. I mean, where do they get time for all these skills. Dr. Robinson begins tunning on the notes to the classic "Lean on Me" by  Bill Withers. Dr. Elvis joins in with an alluring voice. His parents did the right trick with naming after the King of Rock and Roll. The doctor is a favorite among his patients' thanks to his confidence. And such a charming voice can go a long way in stressful times.
Please press play and enjoy the fantastic cover.
Kindly share this video with your loved ones.