Christmas is just around the corner, and you can tell from the chilliness in the air that it'll be more special this year. However, we all know how stressful the holidays can be, especially for all the adults out there. From picking out gifts to the decorations, it's a bit of hassle, to be honest.
We can't do much about your Christmas presents, that's on you. But if you're looking for a great DIY Christmas decoration, look no further. Here is a beautiful way to take care of your old and unwanted books. Instead of throwing away the rustling and rotting paper, you can put it into good use for it.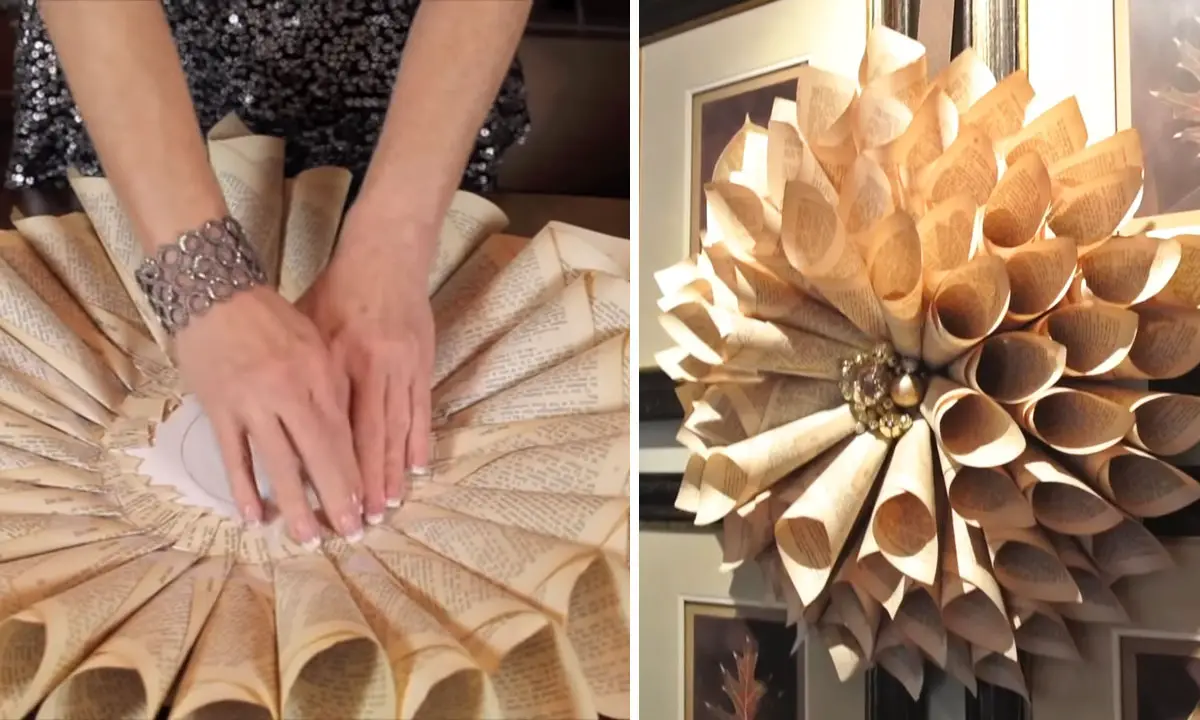 Wreaths are a commonly used Christmas decoration, and you can see one in every household on Christmas. They're hung on doors and are made out of flowers. But you can be a little extra this Christmas and make your wreath that too of papers.
All you need is an old and unwanted book, a hard foam, glue and glue gun, tape, scissors, stapler, circle compass, sharpie, razor blade, and some glittery ornaments.
WATCH the video below and learn how to make a DIY wreath for your Christmas decoration.
COMMENT and SHARE if you're making your paper wreath this Christmas.