Weddings are supposed to be a time of joy and if this toddler's expression is any indication, he's a happy boy indeed. I have to admit that his joy made me both laugh and cry at the same time.
This young boy isn't able to walk on his own, so he uses a rolling walker. And while it's pretty obvious that he's determined to do it all by himself, with no help from anyone else, it's also pretty obvious that he's so happy he could almost float down the aisle without his walker.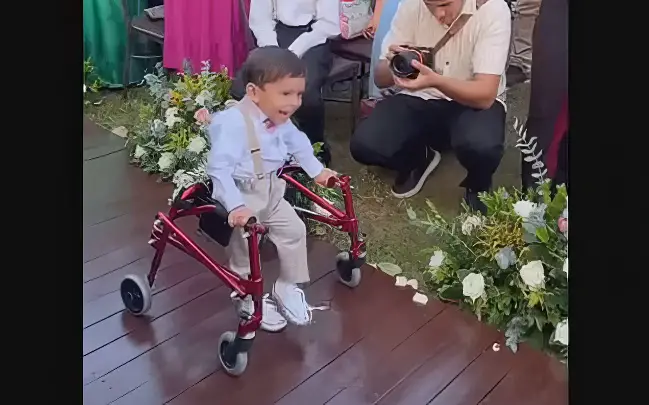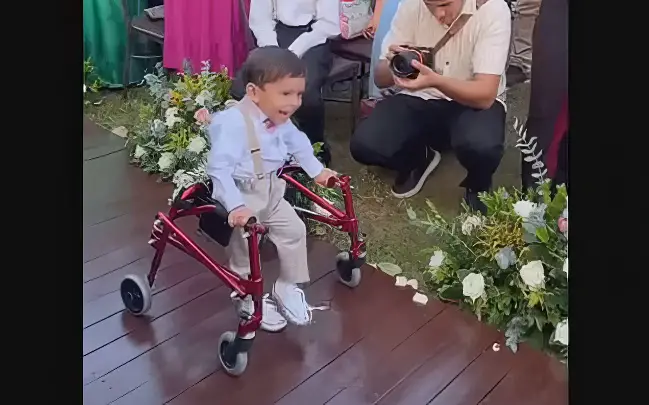 He does have to stop a couple of times to get his bearings, or maybe it's just because he's overwhelmed at how happy he is to see his gorgeous mom in her wedding dress. Once he gets to the wedding couple, it's clear that this is a wedding day the whole family is going to remember.
Watch the short video clip below and please leave us a Facebook comment to let us know what you thought!
Don't forget to hit the SHARE BUTTON to share this video on Facebook with your friends and family.