Just imagine, you're walking through the airport and "Boogie Woogie Bugle Boy from Company B" starts playing. You might think, "Hey, that's nice." Then around you young people break into a swing dance, or Lindy Hop, or something similar. By that point you're thinking, "Wow, what's going on?"
Well, it was the Community-Minded Dance Group (cmDance) and they broke into a flash mob at the airport. Yes! The Denver airport. The people were quite shocked when they first saw these people break into the dance form.
However, none of them failed to impress us. These dancers are just too good to be true and will impress you in every way possible. Their dance made me very happy and impressed me very much.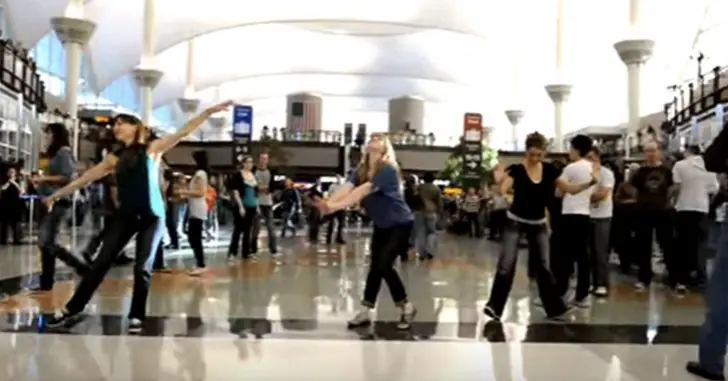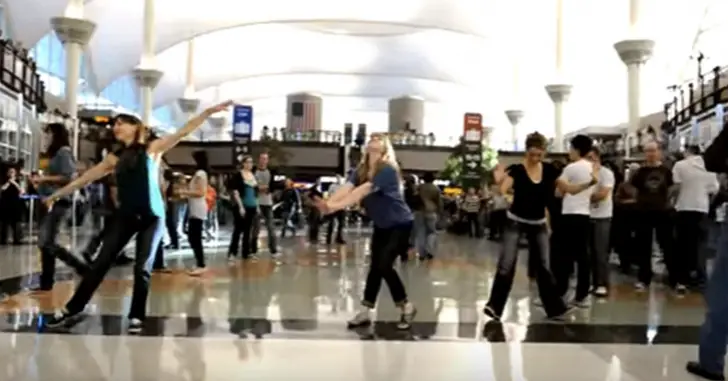 There really isn't anything as good as a bunch of amazing dancers. The Denver airport was filled with a lot of joy and amazement when these dancers danced their hearts out in front of the crowd. You could clearly see the people's faces go from surprised to mesmerized. The dance routine was fun and as an audience, we loved it.
Watch the full video below and please leave us a Facebook comment to let us know what you thought!
Please SHARE with your friends and family!