Every year, about 12,000 babies are born with prelingual deafness or hearing loss before the child begins to speak. While many people take their hearing for granted, for 29-year old Sarah Churman, who never experienced to hear herself since she was born, all she wished was for someday be able to hear the world around her. She lived in a quiet world until finally, she received a special gift from her mother-in-law, Lari.
The special gift as it turns out was an Esteem cochlear implant from Envoy Medical. Each implant costs about $30,000 and she needed one for each ear. Sarah and her husband, Sloan, knew that they will never afford this technology. Lari knew how the implant would impact her son and Sarah's life. That is why she decided to help the couple. She is not a wealthy woman, but she is willing to sacrifice for her family. She took her retirement funds and helped with purchasing an implant for Sarah. During the surgery, she just had one request for his son – to capture Sarah's reaction as the implant is turned on.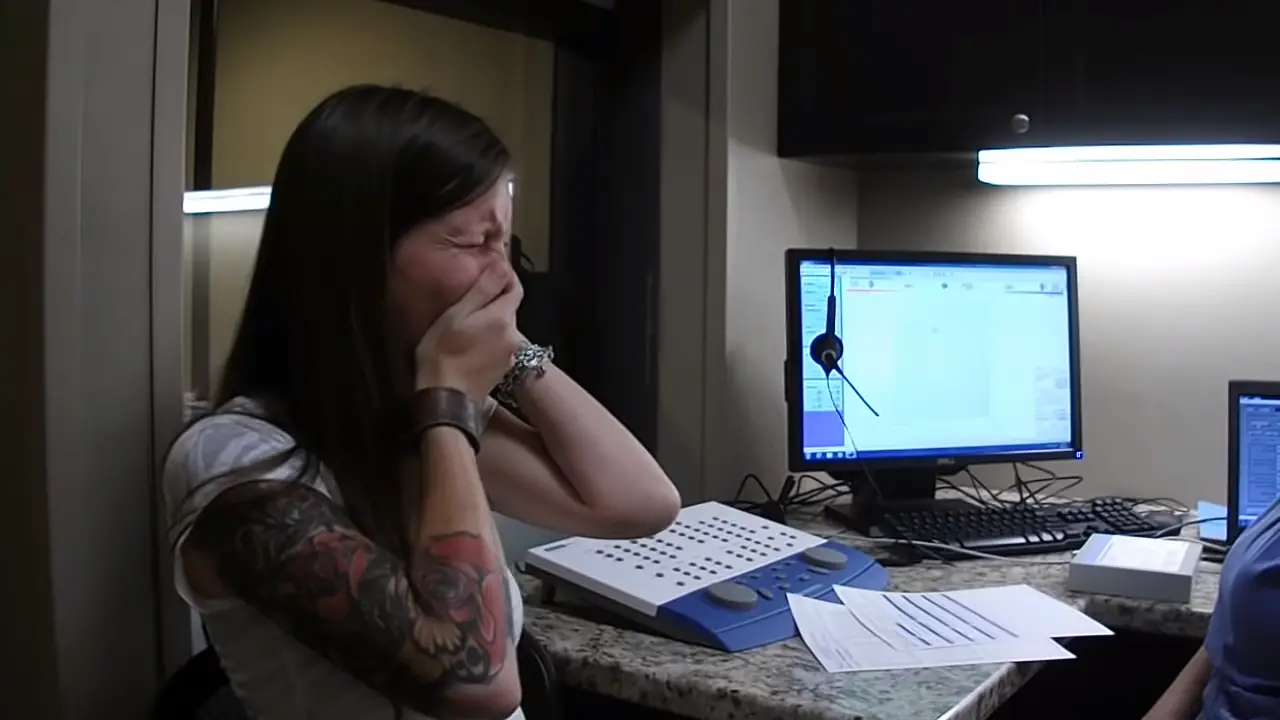 Sarah became emotional as soon as the device was turned on and she hears herself for the first time in her life. "In that moment of activation, I experienced a complete sense of clarity. In those seconds before a noise happened, I knew it was on and I knew the moment a noise was made that I'd hear it. To me, it was an absolute miracle. In that moment, I had experienced a miracle I had waited for all my life," she mentioned in her book titled, Powered On.
The touching video was uploaded on the Sloan's Youtube Channel and has since been watched for almost 28 million times. Watch the full video here:
Leave a comment and SHARE this touching story with your friends and family!