Toddlers are tough ones to crack cause they keep moving their attention span. Thanks to their curiosity about being a part of this new world. They never stop a second with a mind running over every little possibility.
Hence, it can be one reason they wreck things or even get into adorable arguments with their parents. Most of the time, adults give up and don't encourage this behavior. But not our gentleman. He is here to win the battles with his adorable daughter.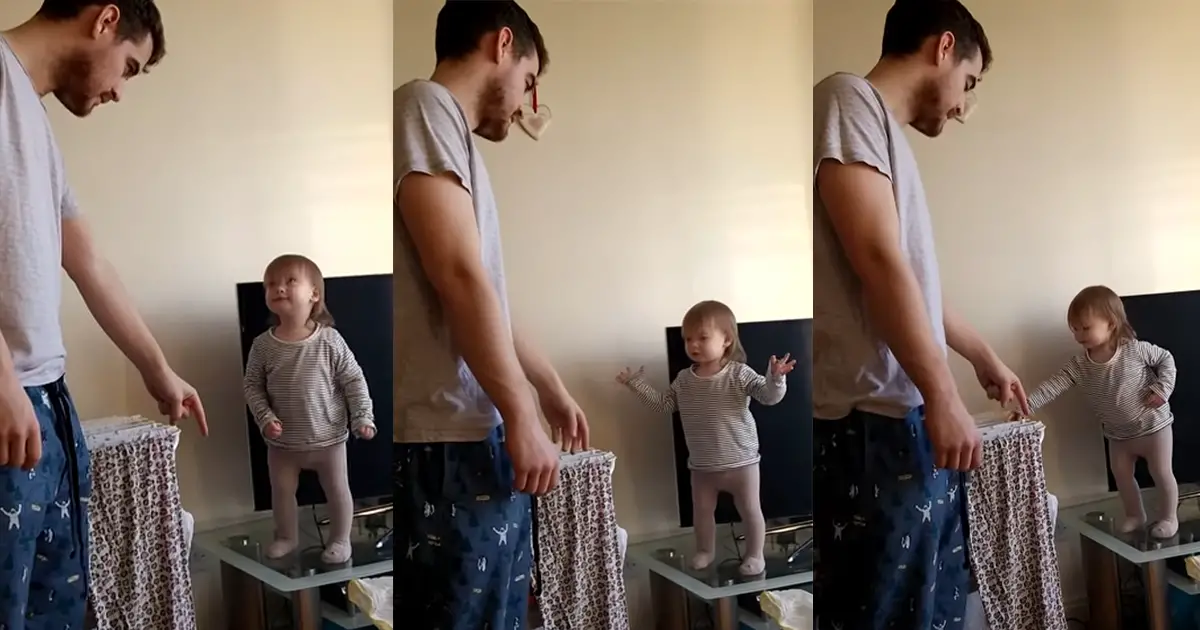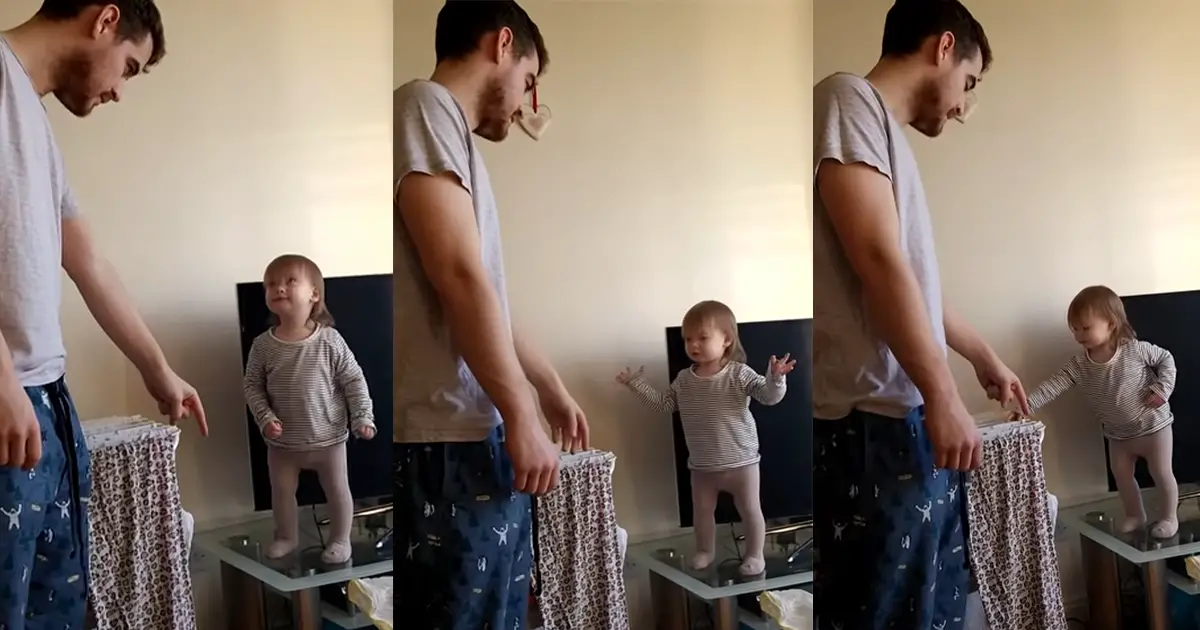 Somehow Lola manages her way to a glass table, which can be very dangerous. When left unsupervised, but daddy is here to get her down to safety. However, the baby is not happy with this request. Being the daddy's girl, she is not ready to give up either.
Within seconds, they keep going back and forth. Father keeps asking her to get down. She holds a firm face and gibbers her anger. Please take a look at the live-action. Do share your reactions in the feed.
If you enjoyed the footage, please share this with your loved ones.