During this devasting pandemic, everyone cooped up inside the house. Therefore, you get to learn a lot about your children and even pets.
Some people might have a good time dealing with the situation. However, the others have hysterical moments on their plate. The clip initially starts with a toddler holding a guitar. She then starts dancing to her toy's rhyme. Suddenly the room's atmosphere gets musical.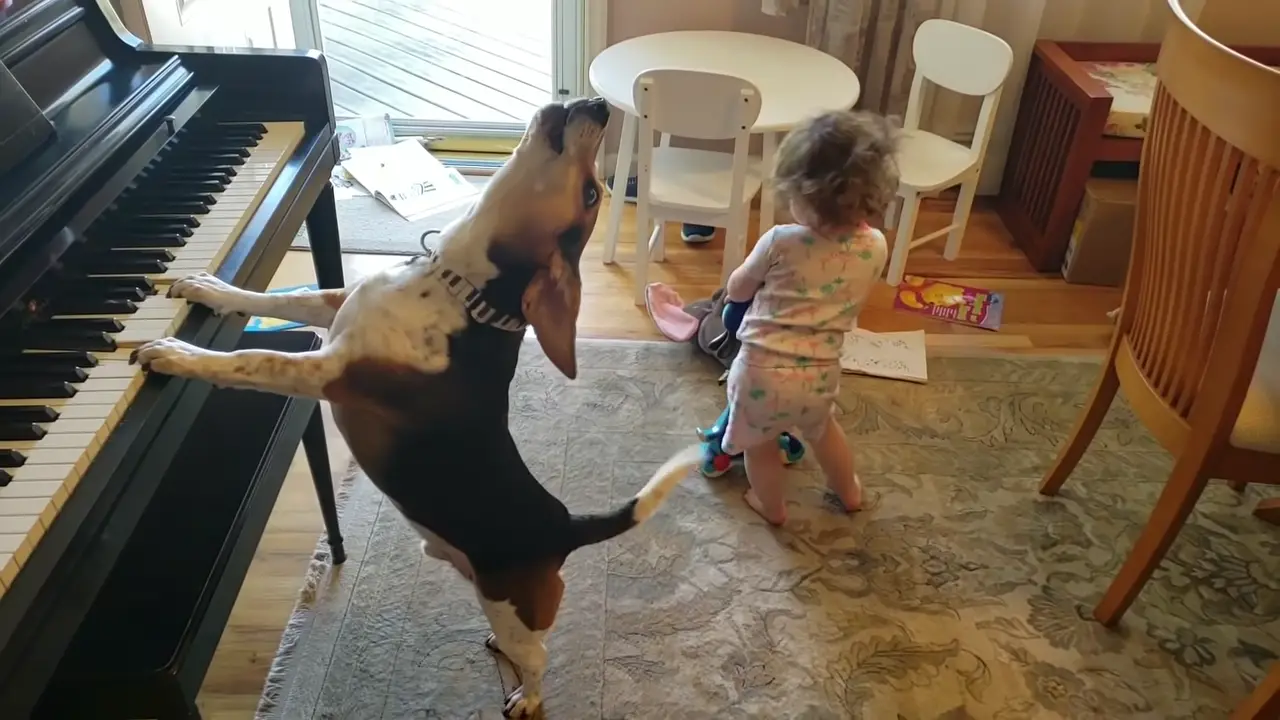 After that, the doggie gets behind the piano. It starts playing in A minor and howling to the sound. With this music, the kid begins rocking her space with slick moves. The entertainment goes for a few more minutes. The dog, in the end, gets his treat for good work. The baby wants her share too. Please don't forget to share your quarantine stories with us.
Please share this jolly act with your loved ones.