Parents should not take their eyes off of their young children especially when walking in the street. Toddlers can be hasty and fearless especially in the public where there are so many interesting things around them that they haven't seen before. Just like what happened to this 3-year old boy from Zunyi, Guizhou in Southwest of China.
A man and a woman were walking with their 3-year old son along a street when the curious little boy approached an obviously cracked manhole. His parents saw this but did not panic until the boy steps into the loose cover and falls. The father initially tried to enter the manhole by going down with feet first into it. He must have realized that it is not the best option. So, he quickly leaned down the manhole and tried to pull back the child. The first attempt was unsuccessful, but the passers-by helped him by supporting him as he sneaks the upper part of his body into the manhole to yank the boy up.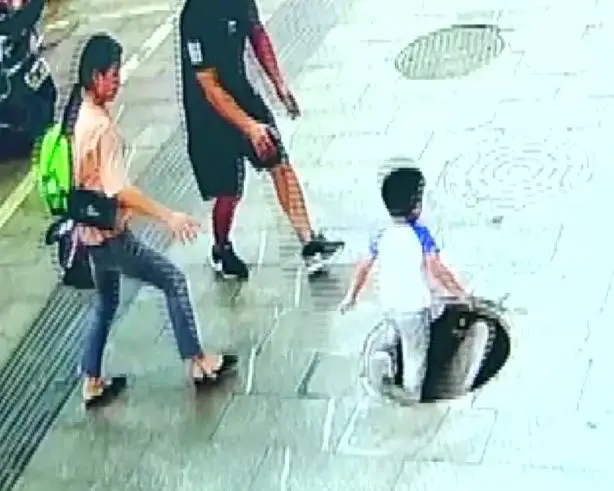 Luckily, the boy only got minor bruises and small scratches from the fall and did not attain any serious injuries. His dad acted quickly to save his son. The police were also contacted to fix the manhole to prevent other accidents from happening. This accident also served as a lesson for parents to always keep their young children close when out on the streets.
A few minutes after the horrifying event, a blockage was placed on the manhole. The incident was captured in a surveillance camera that was later uploaded online. Watch it the video report here:
What would you do if it was your child? Leave a comment and SHARE this post with your friends and family!