Kids are the most curious human begins. They question everything around them and when nobody is looking they even manage to swallow their curiosity. So, parents stay around them 24*7 to avoid any such happenings.
The clip below captures the reverse role in parent and child.
Like any parents, dads love playing with their young ones. They talk in hilarious voices or give them an airplane ride. Mostly come up with fun ideas to spend time with the kids. But sometimes they may end up doing something that can upset the little ones.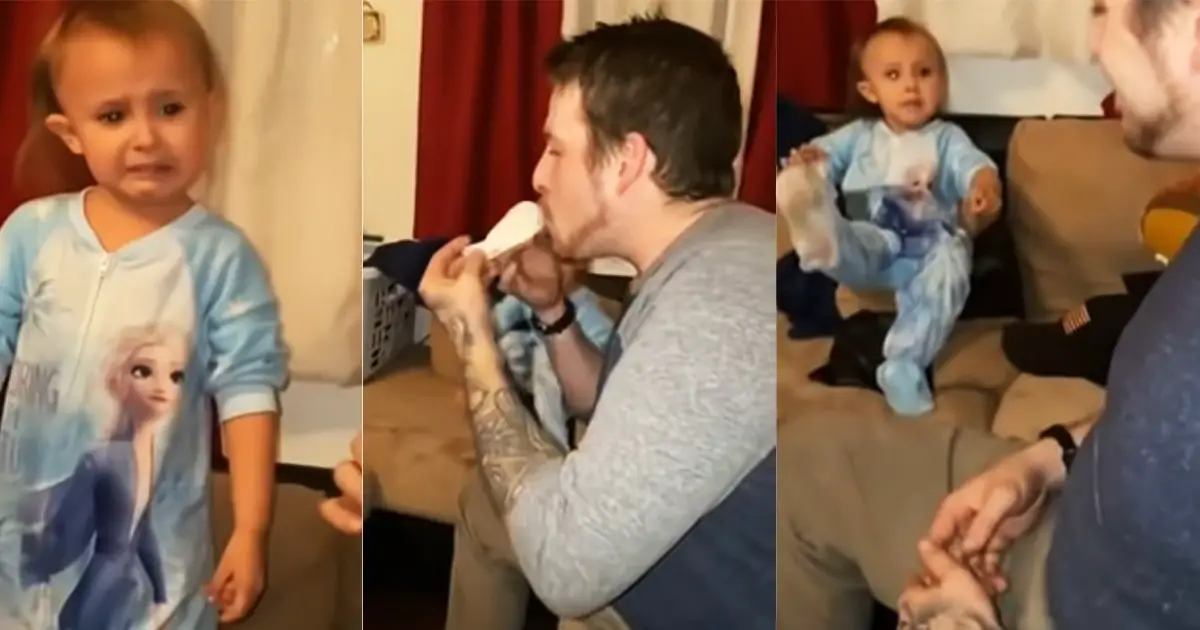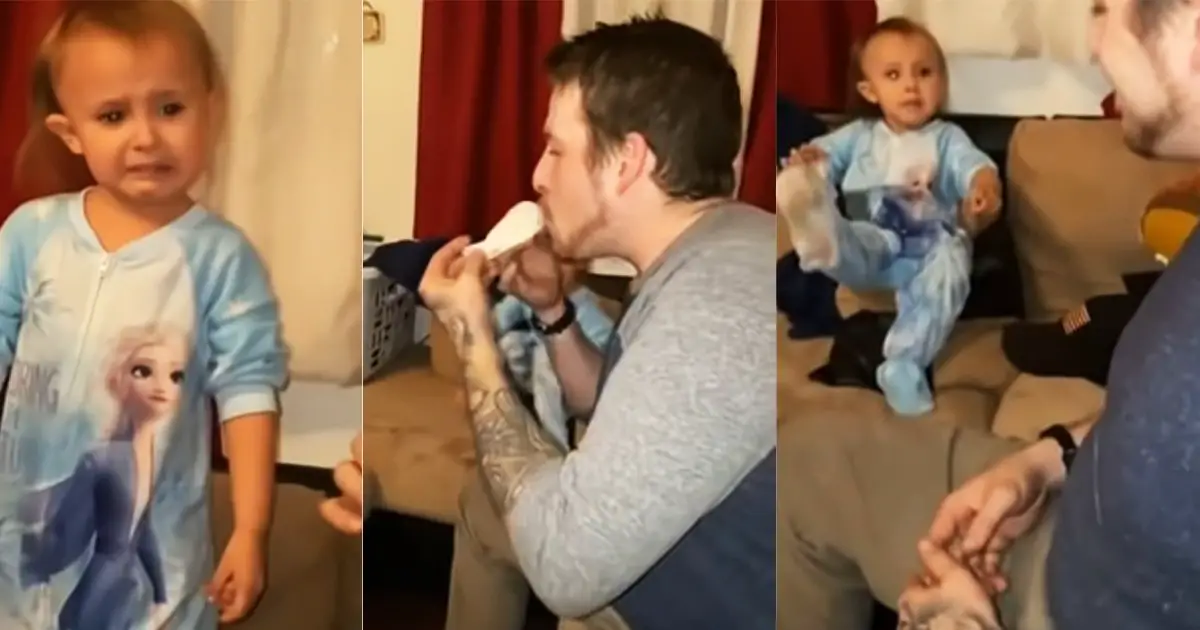 From the toddler's outfit, we get a hint that she is a big Frozen fan, especially Elsa. In the beginning, her dad plays around with the sock. But within few seconds, he gulps the footwear. The little darling begins bursting into tears as soon as she sees that.
Eventually, the dad pukes the socks, which makes the tot happy. But the story doesn't end there. The kid then starts to pour her wisdom about how eating dirty socks are bad for daddy.
Aww! isn't that so adorable. Do share your thoughts in the feed. Please press play and enjoy this joyful experience with our frozen queen.
If the clip was worth your time, kindly share it with your loved ones.