These days, it is quite popular to put cameras on the dashboards of cars to record almost anything. You can never tell what might go down while on the road, and having a dashcam can help capture some crucial moments, including accidents or other mishaps. But it's not always the bad stuff it captures. For instance, take the father and daughter duo in the following video—these two are putting their dashcam to some entertaining use.
Cole LaBrant is quite well-known in the YouTube realm. He has almost two and a half million subscribers to his channel, so it's safe to say he has quite a following. For this video, he teamed up with his little daughter, Everleigh. She is only 4-years-old, but she already takes after her dad's cheerful attitude. They were in the car together, when she asks him to turn on the radio. As soon as the music begins, things take a very fun and playful turn!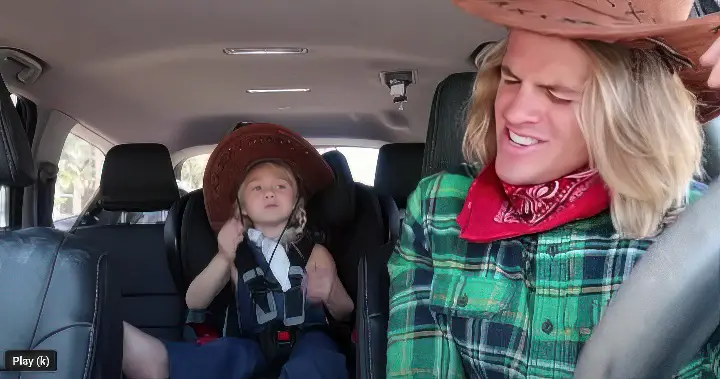 The daddy-daughter duo end up doing a fun carpool karaoke together! Cole puts on different sorts of music, and for each song, they are dressed up in clothes that reflect the song's mood. They perform everything from Desiigner's "Panda" to Josh Turner's "Your Man" to even Drowning Pool's "Bodies"! Little Everleigh never broke character and really made her dad proud with her skills! This little girl already seems to be following her father's footsteps!
These two make such a good team together, and they surely have more fun and entertaining videos up their sleeve! Watch the amazing video below and please leave us a Facebook comment to let us know what you thought!
Don't forget to hit the SHARE BUTTON to share this video on Facebook with your friends and family.