Hannah Hill works as a server at a local diner. She had been facing several issues regarding finances. To add up to her problems, she had to take care of her pregnancy.
With no one to share her story, she decided to tell a customer about the hardships in her life. Even though she had been working full hours, she was not able to pay well for all her needs. The kind customer Eusebio Phelps asked her what she planned to name her son.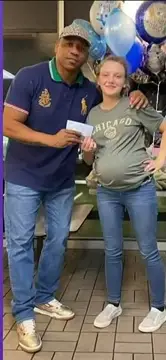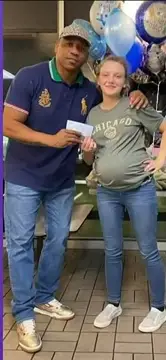 To his surprise, she told him that she wanted to name him Samuel. This coincidence shocked the man because he had lost his son whose name was also Samuel. Eusebio was taken aback by Hill's story and wanted to help her. Hence, he collected over $12,000 from Facebook. He randomly called Hannah to her workplace Waffle House.
The empathic customer gave her the gift and this act made Hannah incredibly happy. This is one of the most wholesome stories you will find on the internet. Watch the full story below!
Please SHARE with your friends and family!