If you appreciate music in all its glory, then you have paid a fair share of the price to watch live shows and concerts. But sometimes, it the impromptu performance that leaves an imprint in your mind.
The video below was recorded in Kazan during the world cup. Tourists were roaming around the city, enjoying the view. An old lady walked in with her friends and requested a street player to use her piano. Eleonora Arkadyevna Breslav then awed her audience with an exciting tune. Eleonora chose to play Hungarian Rhapsody no2 by Franz Liszt. For me, it refreshes all the memories of Tom chasing Jerry around.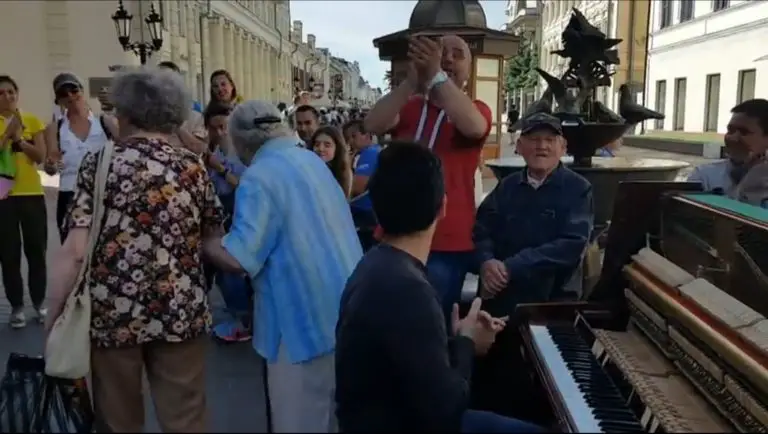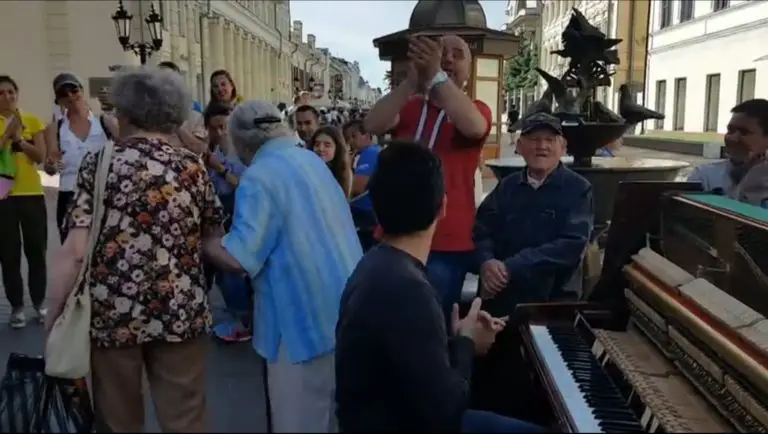 The piano indeed needs some oiling and tunning. Despite the condition of the instrument, Eleonora plays the tune beautifully with a smile on her face. A little background on the fantastic pianist. Eleonora began her music journey in the early fifties. After graduating from a music school in Kazan, she worked as an accompanist in the school. Later she played in Moscow's historic theater, "Bolshoi theater." The crowd, however, is unaware of the greatness of Eleonora. Nonetheless, this hardly seems to bother our accomplished piano star.
Please press play and enjoy the video.
Kindly share the clip around with your loved ones.