The video below features a performance from The X Factor by a young contestant named Rachel Crow. At only 13 years old, Rachel wowed the judges and audience with her rendition of Beyonce's "If I Were a Boy" during the Boot Camp round of the show. Her confidence and stage presence were remarkable for someone so young, and her powerful vocals left everyone in awe.
It's no surprise that Rachel's performance quickly went viral after it aired. People couldn't get enough of her talent and charisma. Many viewers were impressed by her ability to take on such a challenging song and make it her own. Others were touched by the emotion she conveyed through her singing.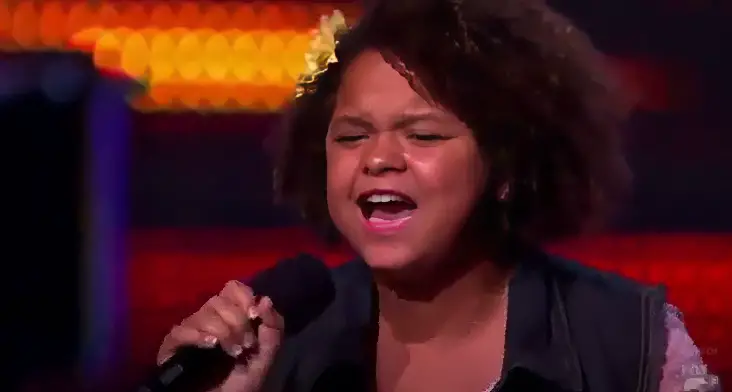 Since her time on The X Factor, Rachel has continued to pursue music. She released her debut single, "Mean Girls," in 2012 and has since put out several other songs. She has also acted in TV shows and movies, including a recurring role on the Nickelodeon series "Fred: The Show."
Rachel's success at such a young age is a testament to her hard work and dedication. She has proven that age is just a number when it comes to talent and that anything is possible with enough passion and drive. Her performance on The X Factor will always be remembered as a standout moment in the show's history and a shining example of what can happen when someone truly shines on stage. Watch the video below and please leave us a Facebook comment to let us know what you thought!
Don't forget to hit the SHARE BUTTON to share this video on Facebook with your friends and family.