Mark Gilberg an Arizona trooper of Kingman District made his last radio call to his colleagues as he completes 37yrs and 3 weeks of service, in the Department of Public Safety, Arizona. The emotional video quickly went viral on Youtube. Here, Trooper Mark Gilberg is seen with his hand in his teary eyes as he makes the last radio call to her colleagues announcing his final goodbye to end his nearly four-decade career.
Mark announced "Badge 2988 began his career March 11, 1981… this will be my final 10-7," Gilberg said through the radio as he fought back tears. The dispatcher is heard saying back: "10-4, and you're making me cry too, did everyone copy that?"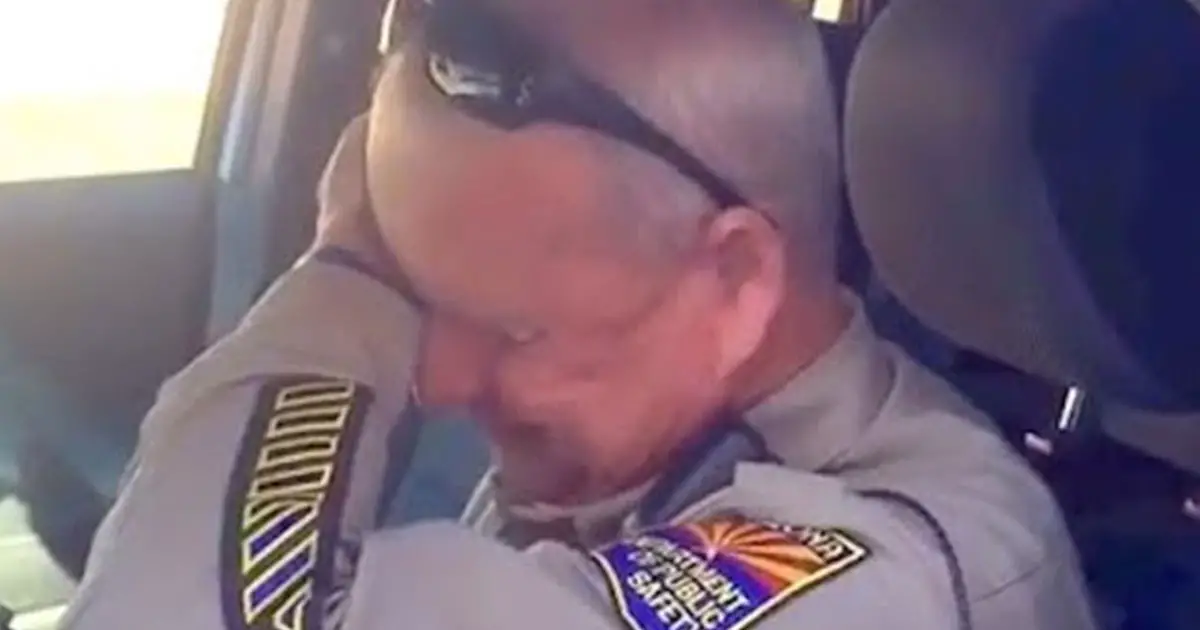 Gilberg then went on to thank his coworkers for all that they've ever done for him. "It's been an honor and a privilege," Gilberg said on the radio. "And a great career, it's been a great adventure". He thanked everyone that has ever helped him adding that it's a great privilege to serve in the department and work with all fine people. He made a final call "Badge 2988, Thirty-seven years and three weeks later – it's been a great ride, thank you very much and keep smiling." The dispatcher responded with "we appreciate everything you have done."
Gilberg could hold back any longer. He broke down in down in tears after the call. See this for yourself. Felicitate and congratulate Mark Gilberg for his thirty-seven years of successful service and wish him a happy retirement below.
Do forget to pass this on to other well-wishers.