Professional swing dancers are no doubt the ultimate source of entertainment. Watching them sway their hip and leg in the rhythm of music looks remarkable. Dancing in front of the crowd without breaking a sweat is not a simple task
Swing has a rich and complex history incorporating series of genres and dance styles into one singular form.
In the 2020 National SHAG Dance Championships, two contestants show, how these styles can be presented as one. Ivy Claire Huiet and Jonathan Kemp walk into the dance floor after a brief introduction they began right away.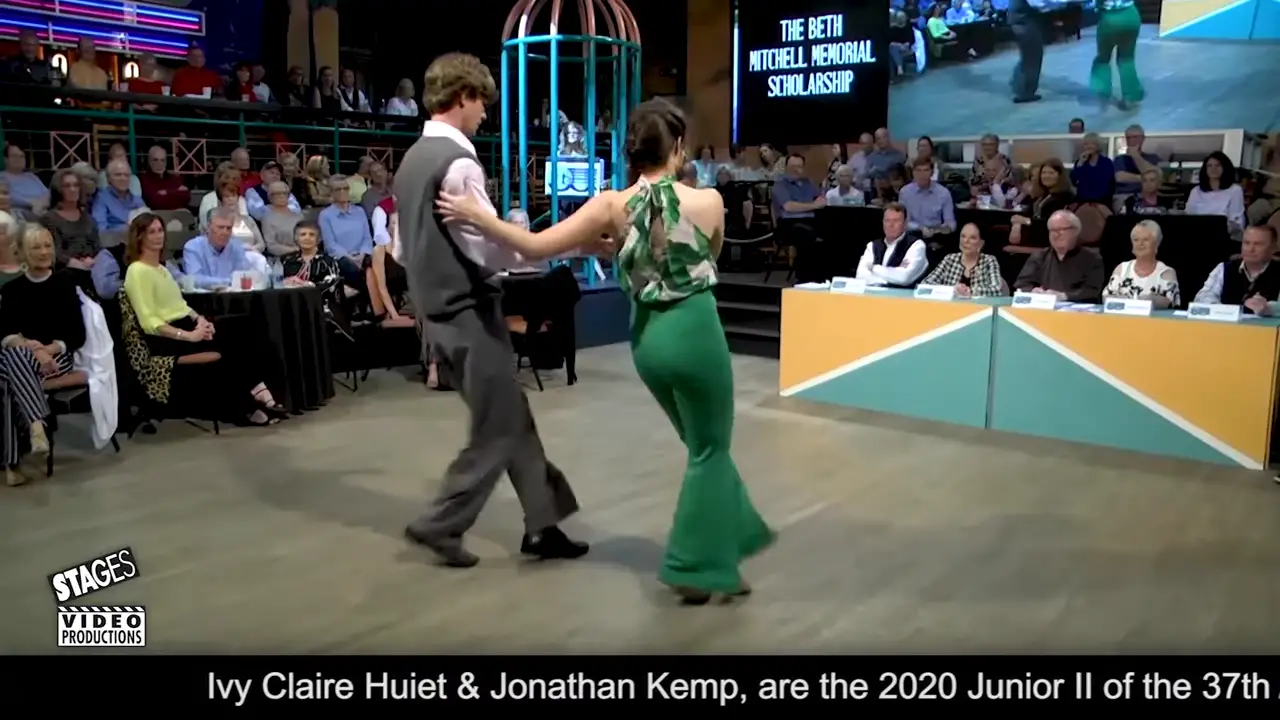 The crowd cheers from the very beginning and as they start doing technical leg work. We can hear the audience growing louder.
Although they are young, their performance is a sight to see. Jonathan Kemp never misses showing his smooth skills with exceptional timing. Furthermore, Ivy is equally amazing with her graceful footwork and charming smile. The duo puts on a great show. It's no surprise that they won the competition after successfully winning the hearts of judges.
Please press play and enjoy this wonderful dance routine. Do share your thoughts in the feed.
If you really enjoy the clip, kindly share it with your loved ones.