Even if the global pandemic is scary and we live in fear every day, we got one good thing to keep our mind occupied. We now have all the time in the world to explore all kinds of hobbies. Now's the perfect time to kick back and relax and explore weirdly cool interests. It looks like this lady has found a perfect way to spend her quarantine time.
This free time is particularly beneficial for artists and crafters to dwell on their artistic instincts. Kelly Graham, a jewelry designer, got engaged in her home DIY project, and it has left all of us speechless. Taking inspiration from Kat Von D, she makes a project called the penny floor. She took almost five years to complete her creating flooring project. Ms. Graham used about 7,500 pennies to finish her masterpiece. Kelly says she enjoyed every moment, and it was just the cathartic experience that she needed. The jewelry designer's finished product is honestly breathtaking. Isn't it amazing that the penny still holds up even after five years?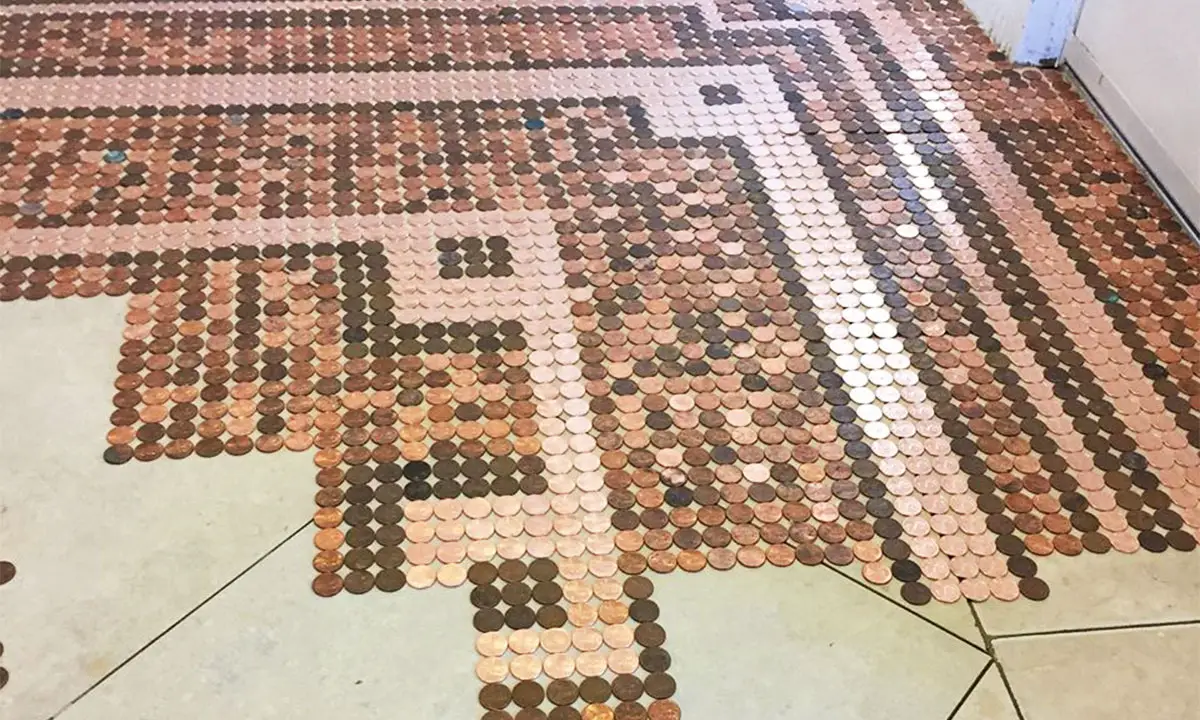 People are absolutely in love with her beautiful creation. Therefore, she has become successful in garnering 138,000 likes and 18,000 shares. The amount of patience to complete this time-consuming project is commendable. What unique hobbies have you cultivated while quarantining? Is it as exciting as this lady's fabulous creation? Check out her website for more of her intricate designs:
SHARE and COMMENT on this extraordinary video.