Michael McGuire saw what he did as a dad being so rushed he didn't have time to clean up if he was going to get his son to the game like he had promised. The rest of the country saw it as something much more.
Michael told three-year-old Easton he'd take him to the University of Kentucky Blue-White pre-season basketball game–the first time the young boy had been to an in-person sporting event. But he was running late from his job in the coal mines, so he and Easton headed to the game without Michael cleaning up first.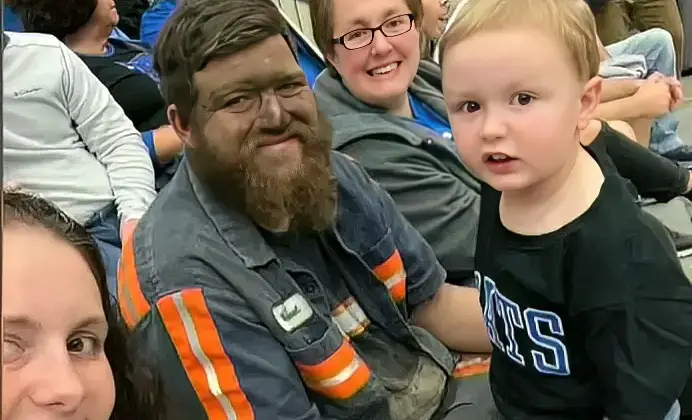 And who should look over into the stands but Kentucky Head Coach John Calipari, who snapped a picture and posted it on Twitter saying his family's version of the American dream had started in a West Virginia coal mine, so the picture hit home. "Don't know who this is but I have tickets for him & his family…to be treated as VIPs!!"
Calipari's post quickly went viral and the McGuires quickly became social media personalities. In my book, it's for all the right reasons. Thanks, Michael, for being one of the men who keep this country going and who values his family!
Watch the full video below and please leave us a Facebook comment to let us know what you thought!
Don't forget to hit the SHARE BUTTON to share this video on Facebook with your friends and family.