No doubt Christmas is the most beautiful time of the year. It is undoubtedly the best way to end a hectic year. The smell and warmth of the holidays are grounding. However, some people enjoy distancing themselves for the holidays. Even they can't keep away from the holiday charm.
One of the lovey rituals is to sing beloved Christmas carols. Thanks to our wonderfully talented artists, we have plenty of those. Needless to say, celebrities and singers also join in the holiday spirit and cover Christmas melodies. Such covers are timeless and are delightful.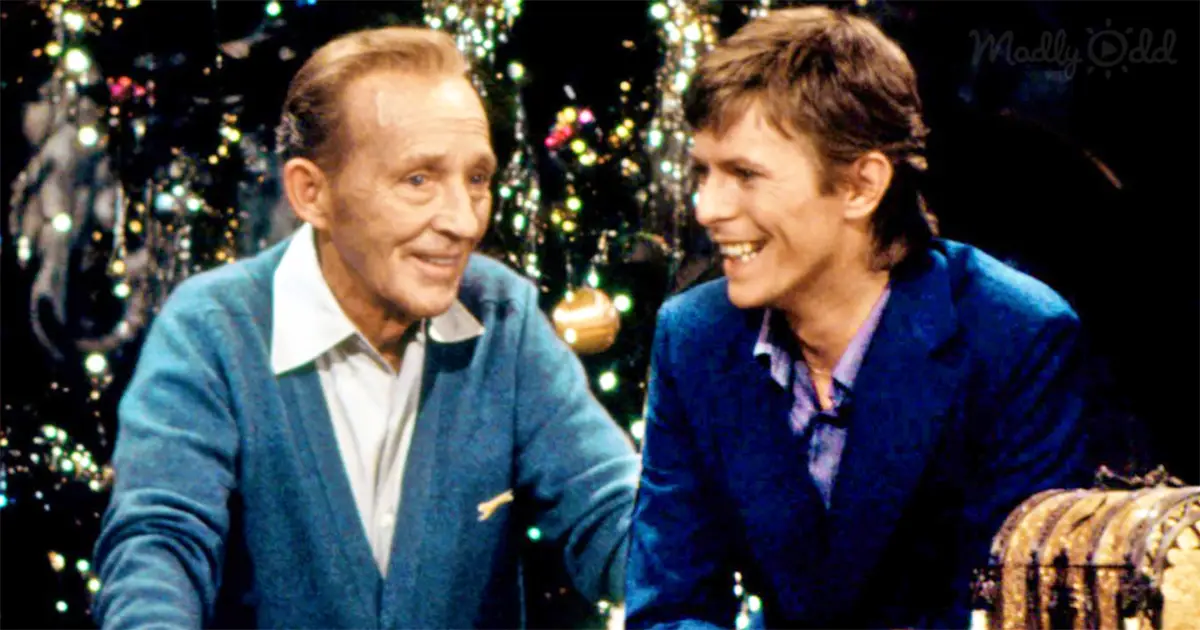 The clip below is a similar bonding of two talented singers with a classic, "The Little Drummer Boy (Peace On Earth)." Even though David Bowie and Bing Crosby share a difference in their musical genres, their work on this carol is exceptional. The clip is from Crosby's 1977 holiday special "Bing Crosby's Merrie Olde Christmas."
Initially, we get an entertaining and light-hearted conversation from the bunch. The talk is brief and revolves around Christmas and its wonder. Soon Bowie gets on the piano, and both artists, sing along to the music. And it is just wonderful to witness the magical moment. Please press play and enjoy the music. Do share your thoughts in the feed.
If you find the video entertaining kindly, share it with your loved ones.