Throughout human history, there have been many wars and bloodshed. From ancient times to now, war has been a way to settle arguments on a large scale. It's just chilling to think about living in a time of war. There are still so many regions in the world that see bloodshed every single day, and it's heartbreaking. One of the biggest and most influential wars was World War II which lasted between 1939 and 1945.
It was then that the world saw the reality of what hate can do. 6 million Jewish people lost their lives in the Holocaust, and many more lost their lives fighting in the war. Families were torn apart, and the war really shocked the world to its core. The following video pays tribute to all the soldiers who fought in World War II, including the ones that fought in Normandy's Utah, Omaha and Juno.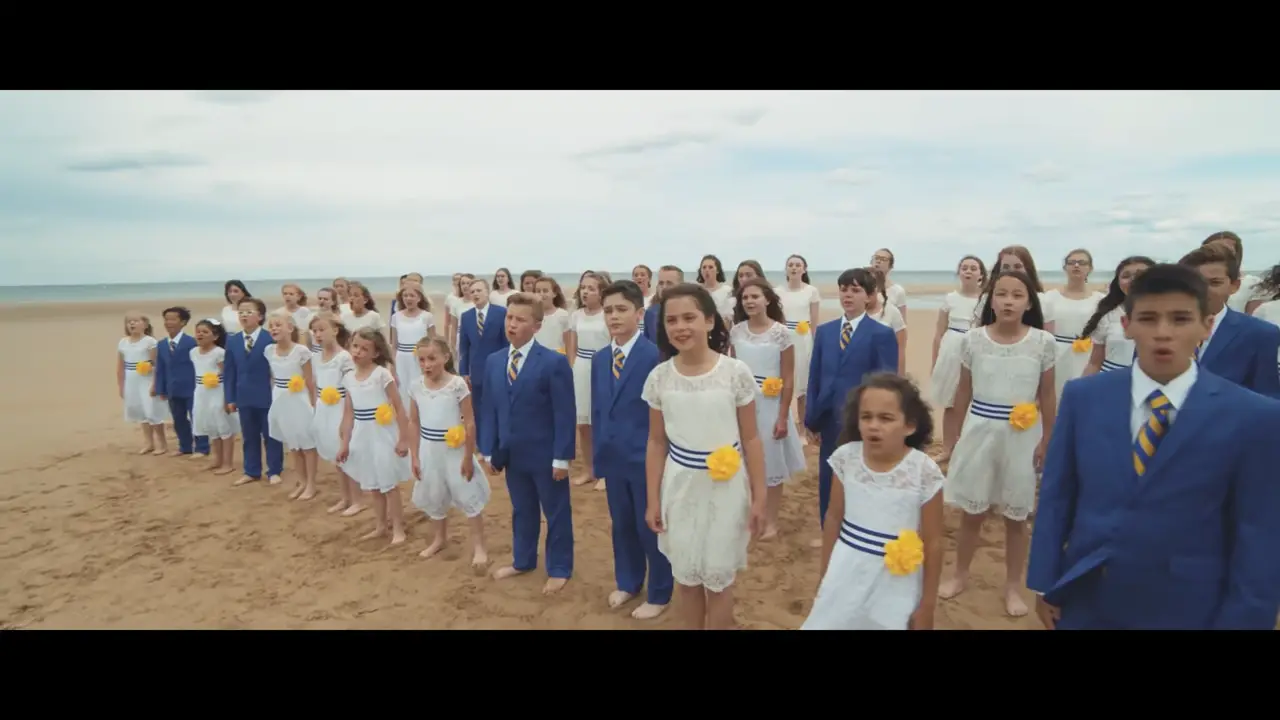 This performance was done by the One Voice Children's Choir. Under the direction of Masa Fukuda, they decided to sing "When You Believe". It was set on a beach, and each child really gave it their all. They sounded so good together, and the most impressive part is that the song was really not easy to nail! The lyrics included English, French, and Hebrew lines, so you can imagine how hard they had to work to master it all!
These children are so gifted, don't you agree? Their soothing voices sound so pleasing to the ears. And the fact that they're doing this to respect the fallen soldiers is so amazing!

Check out their incredible performance below:
SHARE this amazing video with everyone you know!