We've seen a lot of good singing auditions on America's Got Talent. Here's one that the singing is no so good but the audition has still become one of our favorites.
Meet Pam and her singing chihuahua, Casper. Pam said at first, Casper made little noise and never barked at all. But when he was a year old, he heard her playing guitar and singing and suddenly decided to join in. They haven't exactly been playing many venues since–only once at a work talent show–but Pam thinks they're ready for AGT.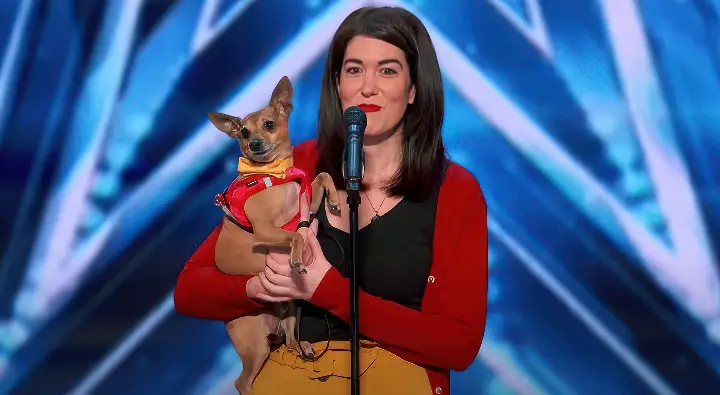 The song they choose is "All By Myself," a popular song written by Eric Carmen and famously performed by Celine Dion. It is a power ballad about feeling lonely and vulnerable in a world without love. To make sure Casper knows what he's supposed to do, Pam tells him to "only come in on the chorus."
The music starts and what follows is one of the most unexpected and hilarious singing auditions we've seen on any of the talent shows.  You'll have to watch it to believe it. (If you want a longer version, click here.) Very, very fun. Watch the full video below and please leave us a Facebook comment to let us know what you thought!
Don't forget to hit the SHARE BUTTON to share this video on Facebook with your friends and family.