Who here likes the Alarm clock? That's right, nobody, even though it is a necessity for us at times. But we never enjoy messing our sleep with an aggressive wake-up tune. As it turns out, household pets don't like getting disturbed by annoying noise either.
The perfect example, Joaquim the cranky kitty, albeit the name says it all. I will provide you an entertaining background story. The owner woke up late for weeks, missing the alarm clock, finally landing on the culprit on video footage.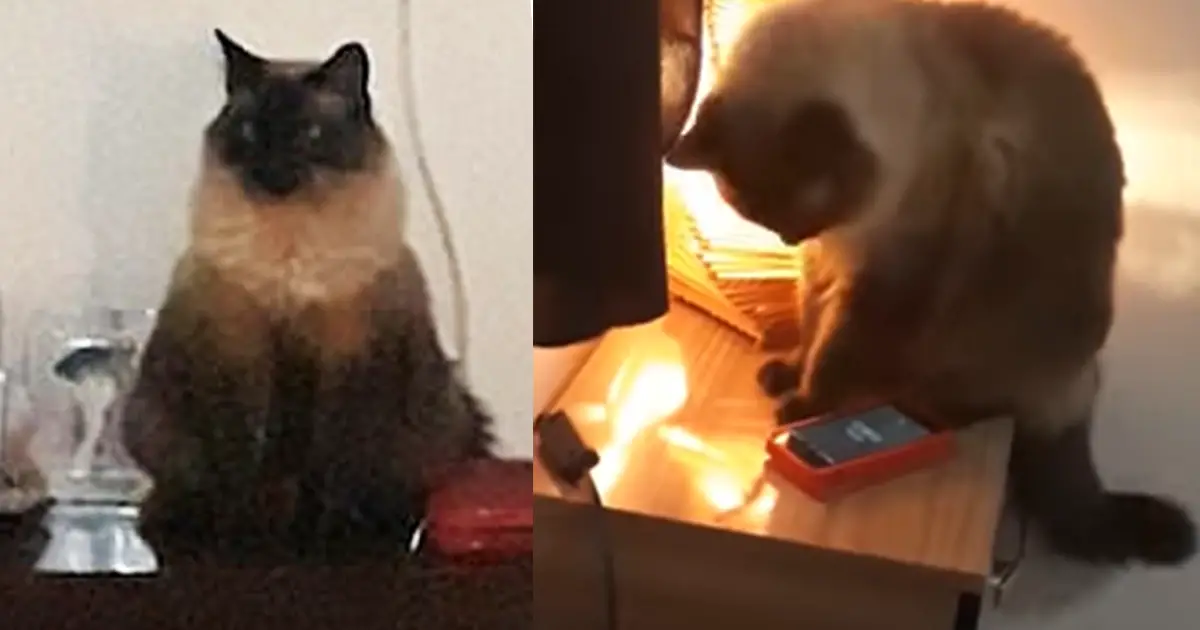 Joaquim loves his sleep, so the owner gets a little suspicious of the kitty for turning clock notification off on the phone. And we get a chance to witness the scene firsthand. The lovely feline friend is enjoying his nap, but the darn alarms wake him up. Moreover, he makes no delays and jumps by the phone's location, and immediately hits snooze.
The owners get astonished due to the whole process and can't suppress their giggles. Needless to say, Joaquim goes back to the most needed sleep in no time. Make sure to check the live-case action. And don't forget to comment on the situation.
Please share the cunning efforts of talented cats with your loved ones.