It's pretty well known that cats like fish but they don't like water, right? Here's a cat who figures out he can't have one without the other. And it's hilarious.
A cat owner films this episode and provides a running commentary. At first she tells the cat, "Girl, don't do it, it's not worth it" when the cat looks like it's going to jump up to the aquarium. Then, when the cat decides not to jump, she switches to what the cat might say in response: "I'm not gonna do it, I was just thinking about it, I'm not gonna do it."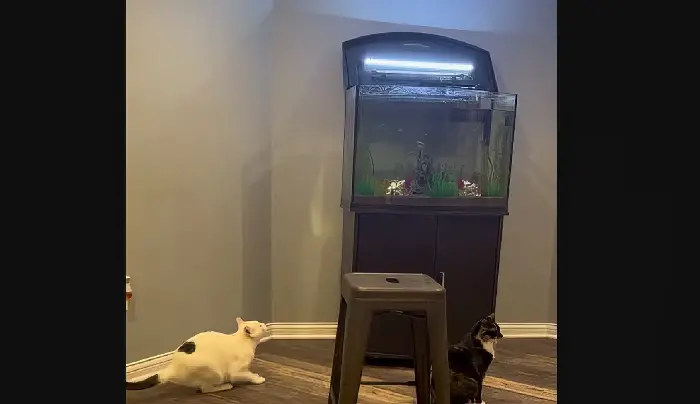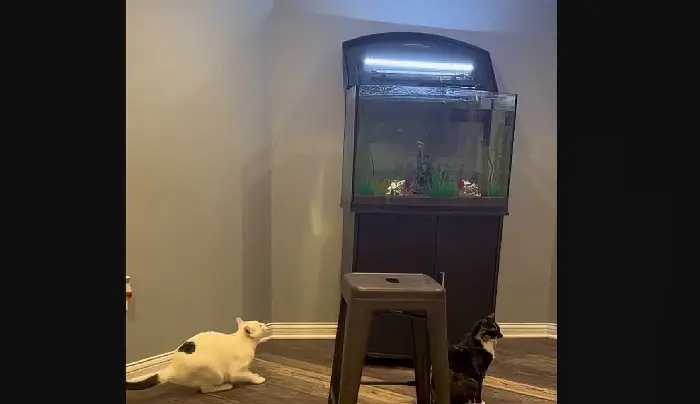 But after a few seconds the cat decides it's waited long enough and it definitely wants to try to get some of what's in that fish tank. So the cat jumps and the result is so hilarious it will make your day!
Watch the funny video clip below and please leave us a Facebook comment to let us know what you thought!
Don't forget to hit the SHARE BUTTON to share this hilarious clip on Facebook with your friends and family.