Cats are known to be one of the most curious species on the entire planet. Sometimes, this curiosity leads them to trouble; hence, "curiosity killed the cat". But thankfully, we don't have to see anything so gore in this video. This clip shows us an adorable moment featuring a little feline and a moose family. You are going to be all smiles when you see this.
The mother moose and her baby were relaxing on someone's backyard in Homer, Alaska, when the resident cat came upon them. Ginger the cat goes closer and stalks the mother moose and her son. She tries to get as close as she can. But the huge animal has had enough. She stands up and walks towards Ginger. Probably feeling threatened, the little kitty runs away! I would have too! Look at that huge moose!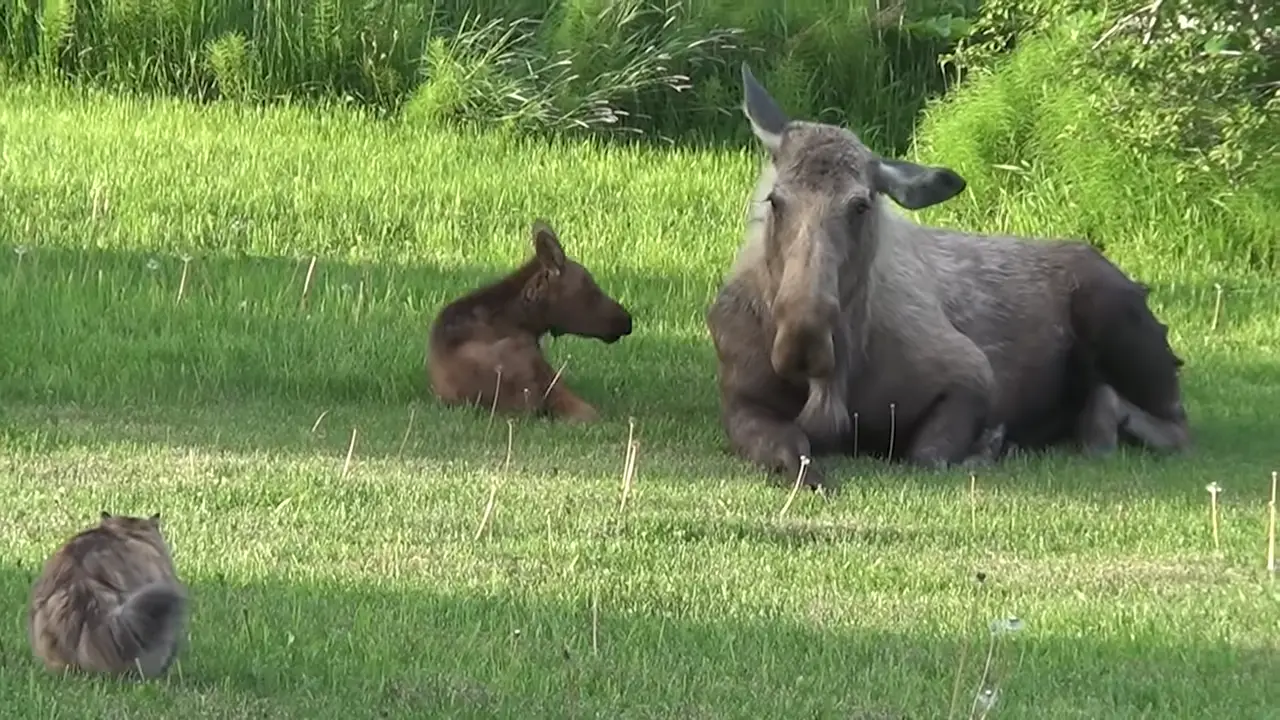 Watch this cute little encounter below! Did this make you smile? Be sure to share your thoughts with us in the comments section!
Don't forget to SHARE this adorable video with your friends and families!