Cats are one of the most adorable creatures on earth. They are normally more detached as compared to their canine counterparts, but they make one of the best companions anyway. Cats often tend to exhibit some very weird behavior. Just take a look at this adorable cat in the video below! You are going to be stunned when you see what this cat loves to do.
His owner shares that the cat comes running at the sound of empty cardboard tube banging on the ground for some weird reason. And when he hits her with the tube, the cat mews satisfyingly. When she sees her owner stop, she gestures that she wants more. Even the owner is confused about the whole thing.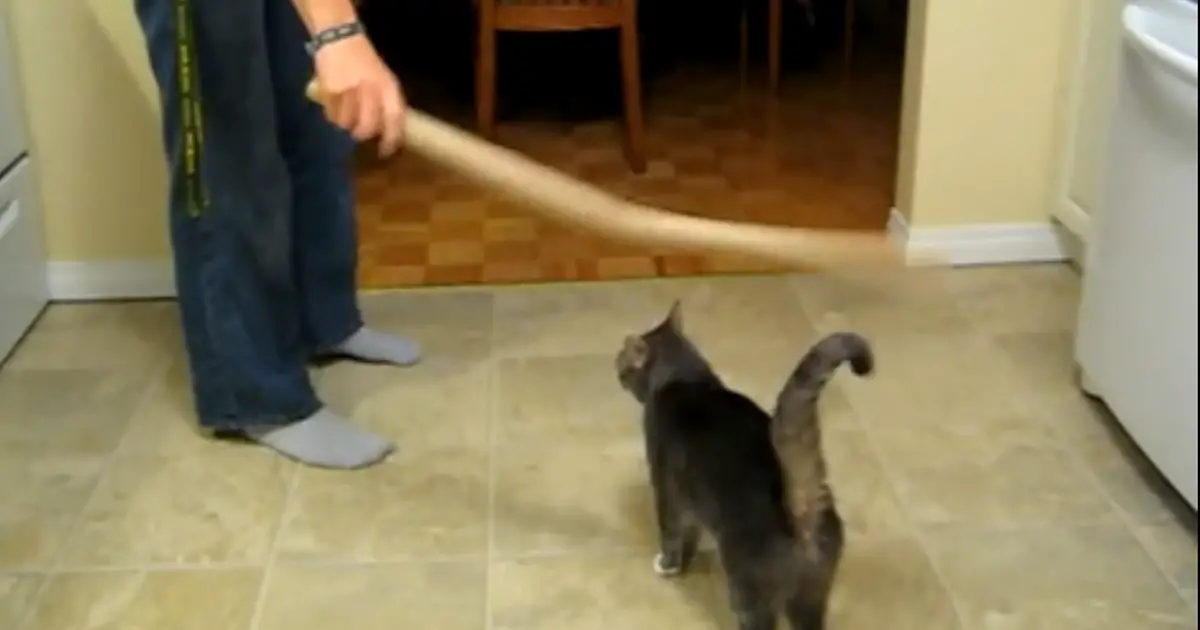 Watch the video below! What did you think about this? Don't forget to let us know your thoughts in the comments!
Please SHARE this weird clip with your families and friends!
What do you think?