Carol Burnett and Robin Williams are two of my most favorite comedians of all time. So when I saw a video of them collaborating together for a hilarious sketch, it was a like a treat! Carol and a few of her friends presented their viewers an hour-long comedy and music special in 1986. Wait till you see this for yourself! You will end up in stitches!
This sketch is named "The Funeral", and it is a hilarious piece featuring Carol and Robin. Robin Williams was just 36 at that time. Somewhere towards the end when they redo the sketch, Williams starts to improvise his lines. He begins singing a sidesplitting song out of nowhere, and Carol can't hold it together. We can see her looking away from the camera in a fit of genuine laughter.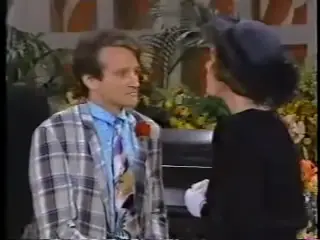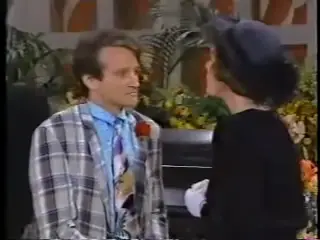 Watch the video below. Did these two legends crack you up? Let us know what you thought in the comments section!
[ytvid id="jfDyTUiL8xs"]

Please SHARE this hysterical sketch with your friends and families!