Many of the vintage TV shows, The Carol Burnett Show for instance, tend to age like a fine wine. Famous for its hilarious parodies, the show and its genius actors give us something we just don't find in today's shows. I'm not sure exactly how to describe it, but this video is the perfect example of something that doesn't exist on TV today except in reruns.
Carol Burnett was a variety show (again something we don't have today) that was successful in winning over multiple generations. In just eleven years on air, the program won many prestigious awards like Golden Globes and The Emmys. One of their most famous–and hilarious–sketches was this one, entitled "The Dentist."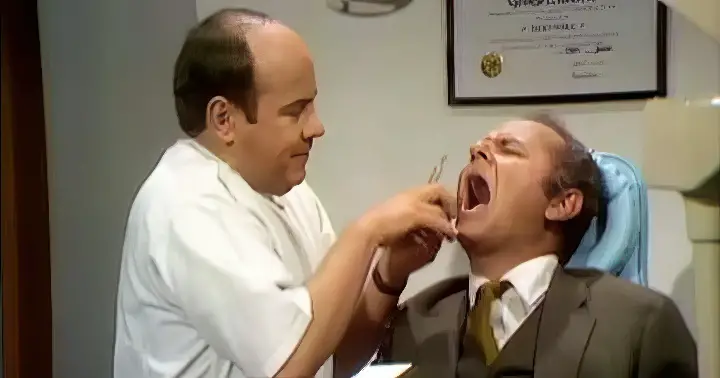 Tim Conway and Harvey Korman did such a great job that Harvey s ended up breaking the character mid-way through the show. The sketch is about a patient troubled with his bad toothache, Korman. On an early Sunday morning, he goes to his regular dentist; however, the doctor is out.
But the doctor's nephew, recently graduate Conway, is the only one available for the day. Though hesitant, the desperate patient lays down on the chair. Being a fresh graduate, the dentist even goes further to pull out a manual. I hope you find this show funny. In times like this, we need it the most. Watch the skit from The Carol Burnett Show below and please leave us a Facebook comment to let us know what you thought!
Don't forget to hit the SHARE BUTTON to share this video on Facebook with your friends and family.