When you need to fix dinner and don't have time to go to the store, here's an easy recipe you can fix from ingredients you probably already have in the fridge and pantry.
This video shows a simple recipe for a tuna and rice casserole that looks delicious–the simple ingredients are shown below. And as a bonus, the chef shows how to make an enticing side dish of roasted green Spanish peppers!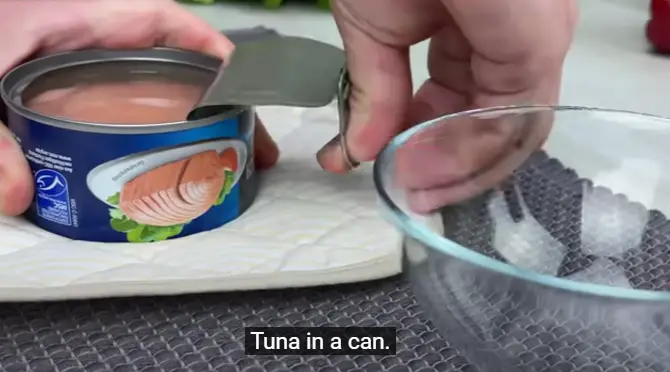 For the casserole recipe, you will need:
rice
canned tuna
onion
tomato
3 eggs
1/2 cup cream (but you could probably substitute milk)
cheese
oil, salt and pepper
For the side dish, its peppers, ginger, soy and honey.
This simple dish can become a staple in your dinner rotation! Watch the full video below and tell us in the comments how it turned out!
Please SHARE with your friends and family!