When you need to fix dinner and don't have time to go to the store, here's an easy recipe you can fix from ingredients you probably already have in the fridge and pantry. This video shows a simple recipe for a tuna and rice casserole that looks delicious–the simple ingredients are shown below. And as a bonus, the chef shows how to make an enticing side dish of roasted green Spanish peppers!
Eating tuna offers several benefits to one's overall health. Tuna is a good source of lean protein, making it an excellent choice for those seeking to build and repair muscles. It is also rich in omega-3 fatty acids, which support heart health, reduce inflammation, and contribute to brain function. Tuna contains essential vitamins and minerals like vitamin D, vitamin B12, and selenium, which are vital for various bodily functions. Moreover, it is low in calories and fat while being high in nutrients, making it a nutritious option for those watching their weight.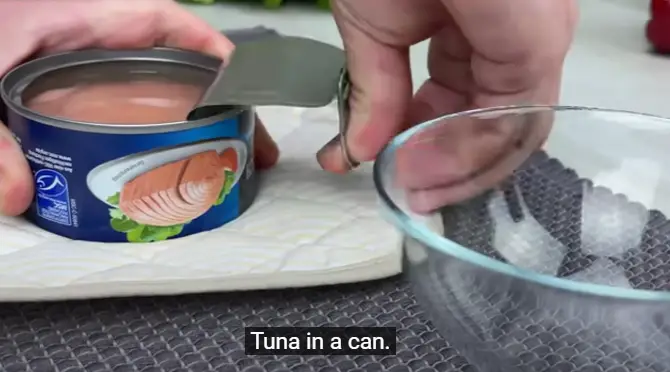 For the casserole recipe, you will need:
rice
canned tuna
onion
tomato
3 eggs
1/2 cup cream (but you could probably substitute milk)
cheese
oil, salt and pepper
For the side dish, its peppers, ginger, soy and honey. This simple dish can become a staple in your dinner rotation! Watch the video below and please leave us a Facebook comment to let us know what you thought!
Don't forget to hit the SHARE BUTTON to share this video on Facebook with your friends and family.