Dads are typically the ultimate superhero for their little daughters. But just because most girls love their dads, it doesn't mean there aren't certain elements that bother them a lot. In the clip below, the baby girl clarifies what she doesn't like about her daddy.
Initially, in the clip, the girl and her mother are recording outside their bathroom. She is taking charge to warn anyone who tried to go on the other side of the door. When her mom decided to ask why she gives out the hilarious answer. In a concerned voice, she tells mom, "You will die". When asked for a further explanation, she reveals the real reason for her worries.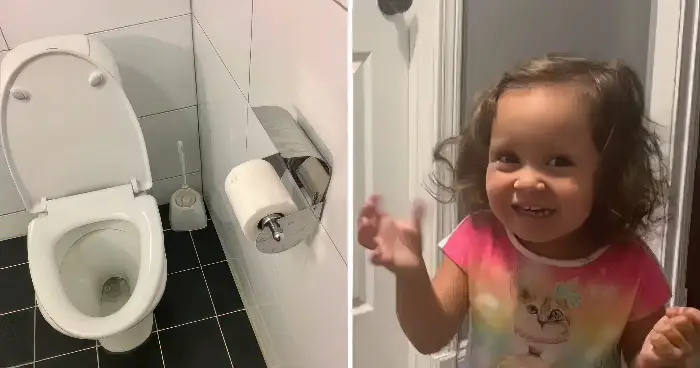 The girl hesitates for a bit of a while before ratting her dad out. Apparently, her daddy went earlier in the washroom and stank up the whole room. She might love her daddy, but she surely is not a fan of the smell. She explains to her mom exactly what she feels. After all, the sweet girl has to protect her mother. The video has made many laugh and accumulated hundreds of similar confessions in the comment section. "The baby girl is a comedic genius said," one user. And I couldn't agree more.
Watch the short clip below and please leave us a Facebook comment to let us know what you thought!
Don't forget to hit the SHARE BUTTON to share this video on Facebook with your friends and family.