You've probably seen lots of videos with cats and dogs jumping around with toys and having a great time. But here's something a bit different: a horse named Buster that loves to play with a rubber ball.
According to his Buster's owner, he is a mischievous horse who likes to play with anything and everything. She even compares him to "Donkey" from the Shrek series, and notes that he's quite a handful. But she also says Buster is a loving horse with a great personality. After watching this video, we couldn't agree more!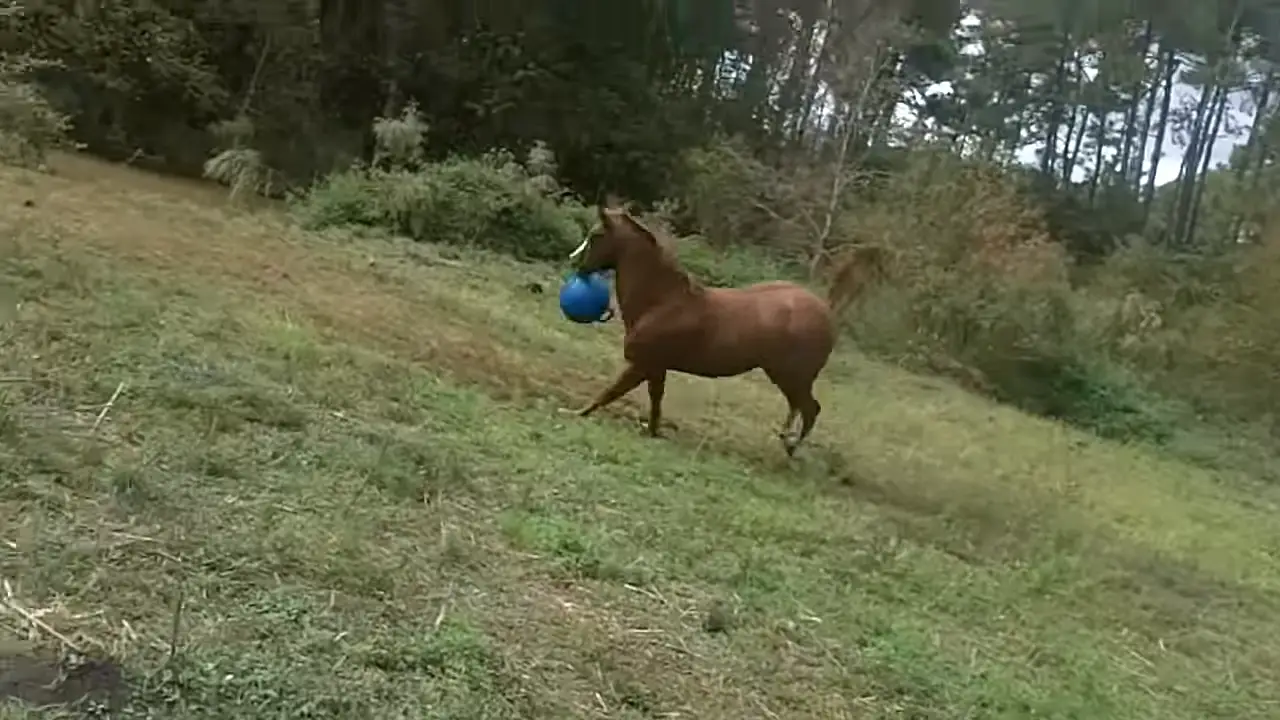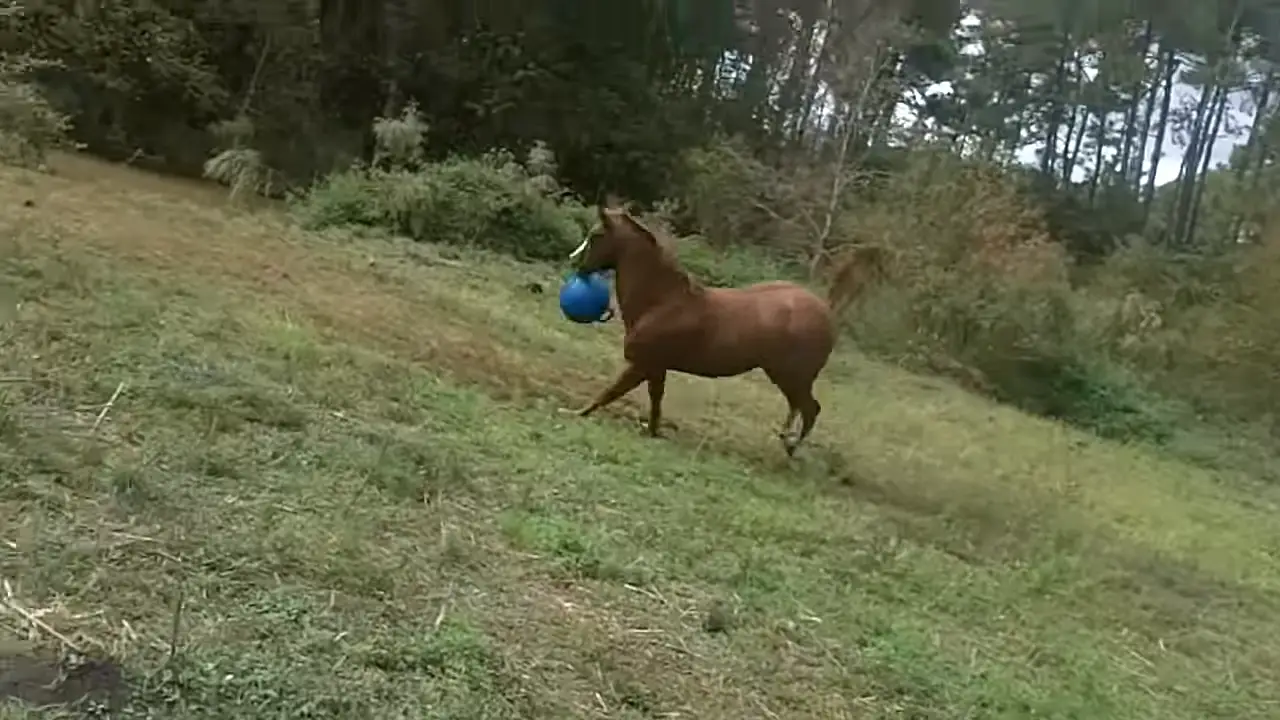 Watch Buster playing in the video below! Playful horse isn't he? Share your thoughts about this in the comments!
[ytvid id="AOWei4qOE_A"]

Please SHARE this with your friends!