When we feel the beat, we can't stop but jamming to it, no matter where we are at the precise moment. It could be in the shower, grocery store, or even the way to work. Once music takes over, there is no denying the experience.
That's exactly what happened with this viral dancing queen of Eastleigh, England. Initially, we see a woman standing at a bus stop. She moves to the music she is hearing on her phone. She is spontaneous and entertaining with virtually no regard to her surroundings.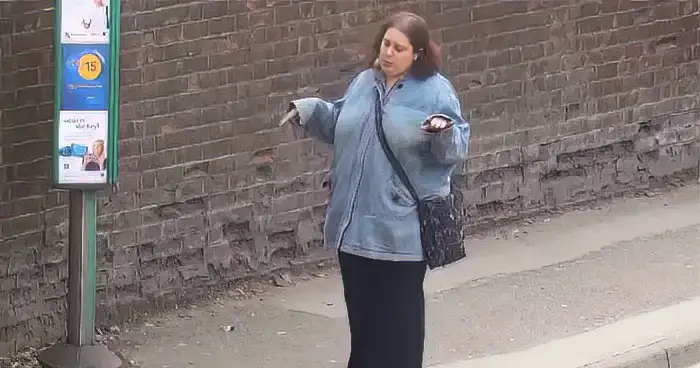 Even when she successfully bust a move, she smiles a little upon her attempt. However, little did she know that someone across the street was recording her. She keeps on going for a minute or two.
We get to witness a variety of dance moves. The whole scenario is precious. "Dance like no one is watching" the woman standing alone in the bus is a living embodiment of the statement. Like everything, even this moment ends as a bus pulls near her. We assume she took the commute. Watch the full video below and please leave us a Facebook comment to let us know what you thought!
Don't forget to hit the SHARE BUTTON to share this video on Facebook with your friends and family.