Siblings, we can't live with them or without them. When you are the elder one welcoming a new young one can take a while.
Eventually, we fall in love and get so protective of them. Similar is the cute story of the family.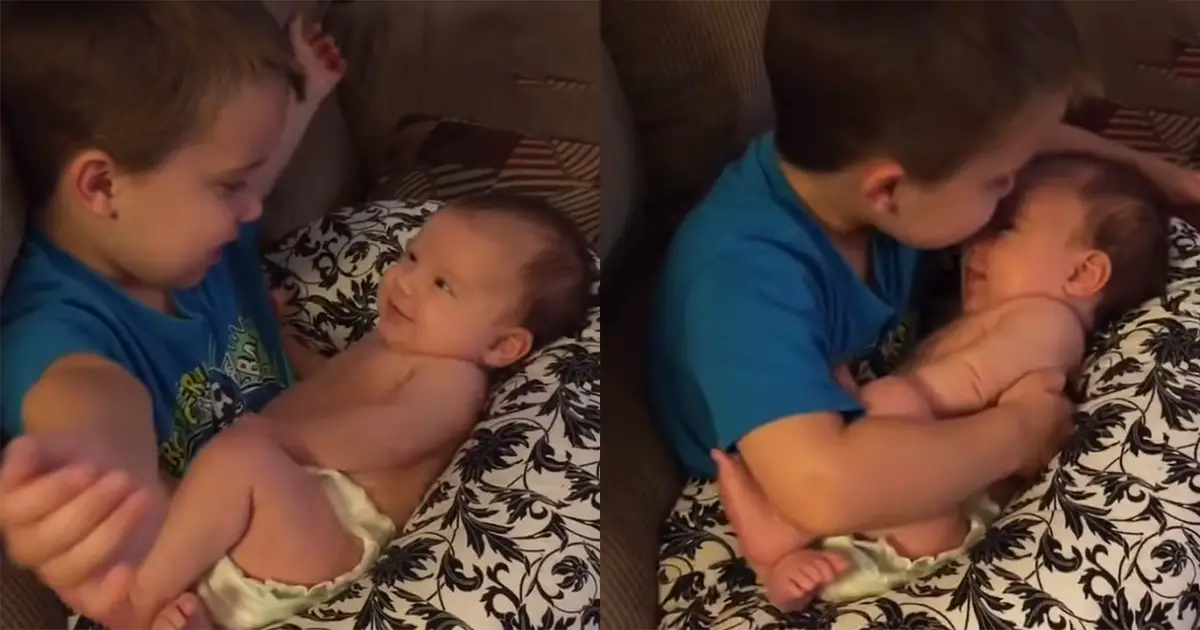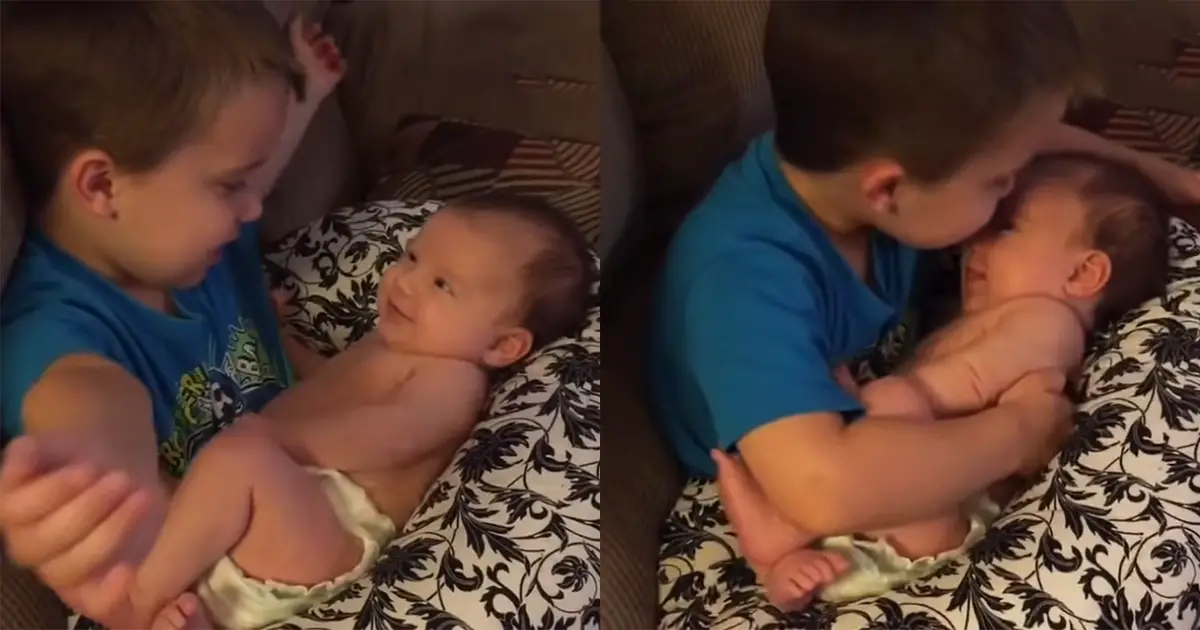 The elder brother is holding his young little girl in the lap. He then serenades her with Joe Crocker's 1975 hit "You Are So Beautiful." And the baby girl smiles with such joy. The entire scenario is such a blessing to witness. The clip ends with him giving big ol' kisses. The family looks so peaceful and happy. I hope they stay in love forever. Please give them your blessings in the feed.
Please share this heart-touching video with your loved ones.