It's no surprise at this point that humans consider animals as fascinating creatures. A lot of that could be because we were one of them before we secured our spot on the pinnacle of the food chain. A few searches can land you an abundance of adorable to heartwarming animal-related videos.
Some just make your entire day better. The clip featuring below could be one of them.
Who doesn't love swimming? Especially during the summer, nothing is as refreshing as taking a deep dive into the gorgeous blue waters. It was just another hot day in Pope Beach at Lake Tahoe, California, people lying down on the sand. Kids making castles sounds from the jet motors in the distance.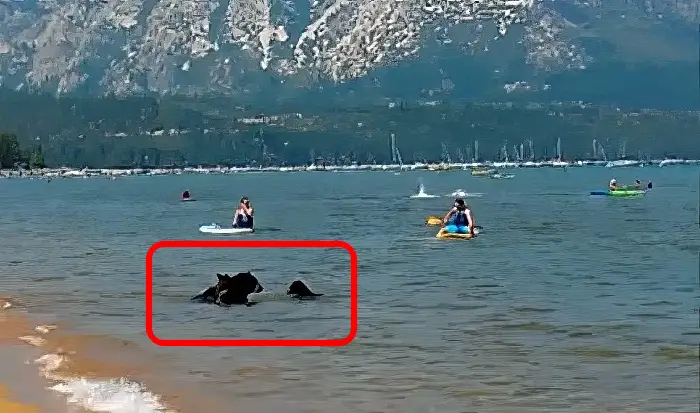 When three new members decided to visit the water. A mama bear and her two cubs also seem eager to take a swim during the scorching heat. The family enjoyed the water for a while.
After they got out, they began foraging in the nearby picnic table for some food. Swimming does build up an appetite. Usually, bears don't walk freely around animals. But this family seems to be a frequent visitor of the neighborhood.
Watch the fun video clip below and please leave us a Facebook comment to let us know what you thought!
Please hit the SHARE BUTTON to share this video with your friends and family.