Kenny and Bobbie McCaughey from Iowa had a little daughter named Mikayla when they thought it was time for a new sibling. But when they got pregnant, they got the biggest surprise of their lives. The ultrasound showed seven different heartbeats! In 1997, Kenny and Bobbie became the parents of the first set of septuplets to ever survive infancy. No complete set of septuplets had ever survived before this.
They didn't want to reduce the number of embryos and decided to leave everything in "god's hands". Bobbie delivered all seven babies on November 19th, 1997. And now these siblings are turning 18! The following video features a clip from the "Where Are They Now?" series.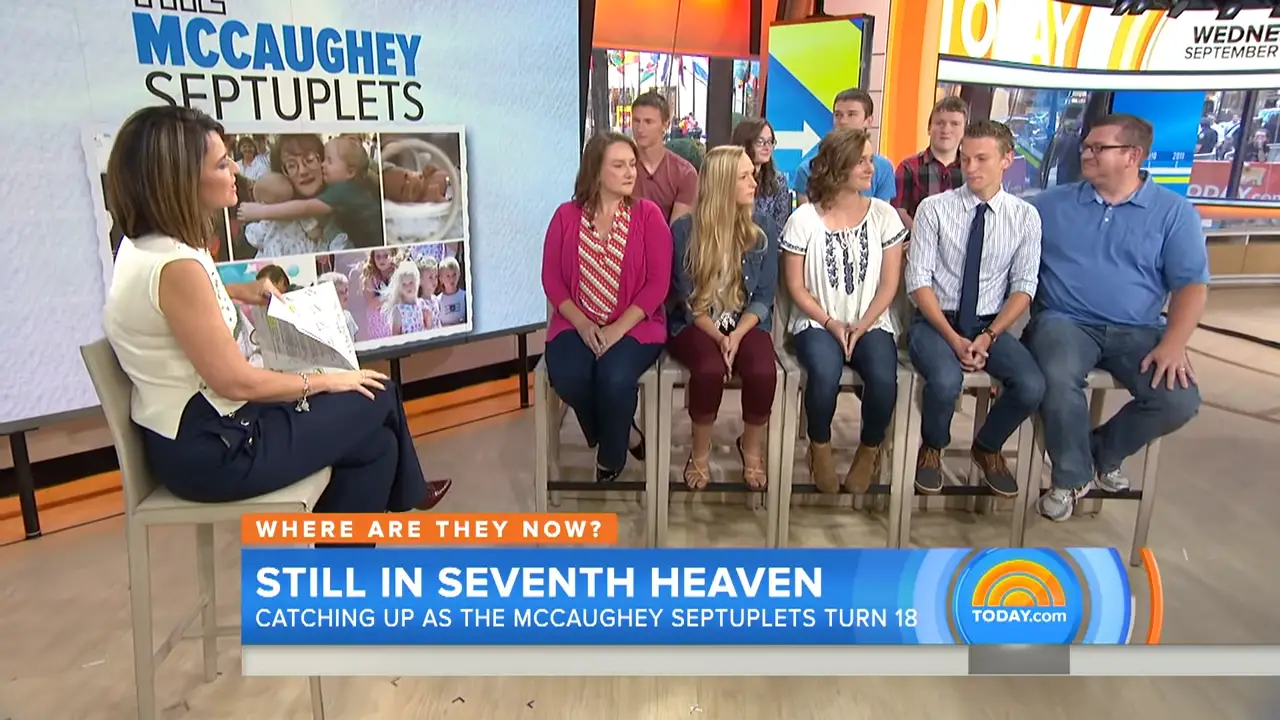 Watch this family's ups and downs over the years in the video below! What are your thoughts about this story? Let us know in the comments section!
Don't forget to SHARE this story with your families and friends!