We've all been taught not to judge a book by its cover. Looks are not everything. Having the best looks in the world isn't important as long as you have a good heart. These days, everyone is obsessed with looking like everyone else. Looking one's best is good, but it's not everything. There are some people who remind us of this. Susan Boyle is definitely one of them. She was behind one of the most shocking and popular Got Talent auditions of all time.
Susan Boyle is a household name now, but she rose to fame when she first got on the stage of Britain's Got Talent for her auditions. Everyone laughed at her frumpy looks, but she stunned them all the moment she started singing. She went on to be known as "the woman who shut Simon Cowell up". Her mezzo-soprano voice has mesmerized the world ever since that day, and thought she didn't win that season of Britain's got talent, she did become a huge star.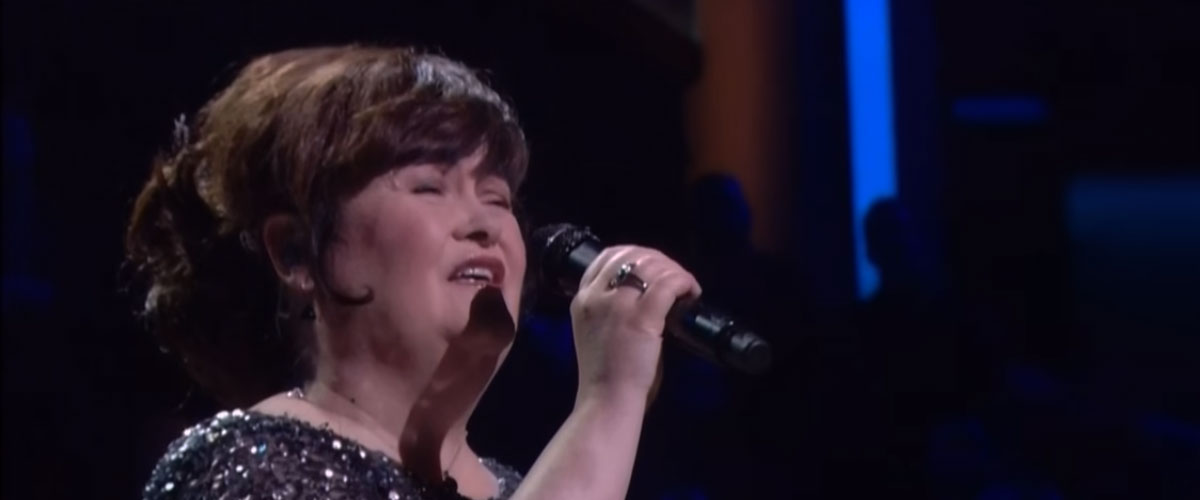 This following video shows the Scottish songstress's biggest live performance in the United States ever. This was performed at Lakewood Church in Houston, Texas during two Sunday services in November 2013; both of which were live streamed and rebroadcasted later on. She put her own spin on the classic "You Raise Me Up", and it's simply breathtaking to behold. If you still doubt her abilities, one look of this video will definitely put an end to that.
There have been so many renditions of "You Raise Me Up" over the years, but the one shown below is definitely one of the best!
Check out this amazing video below:
SHARE this incredible video with everyone you know!