Children find their passion and ambitions at a very young age. Many even take it as a path to follow for their entire life. The same was the case for this little guy.
Norfolk Southern Engineer Nuttle has been driving trains for quite some time. However, his son had never visited him in the workplace. Nuttle's wife decided to take their son to his daddy's workstation without telling him so.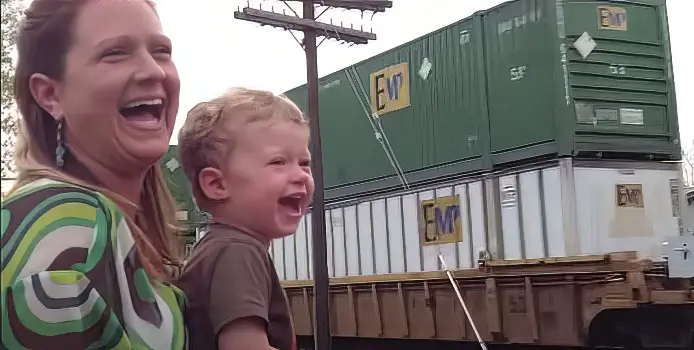 The little guy suddenly notices his daddy drive the train from route to Binghamton NY via Southern Tier Line and starts shouting excitedly. He seems extremely happy about seeing his dad. And one can tell that he certainly knows that he wants to be like his daddy when he grows up.
The little boy's reaction is priceless. This video will surely make you smile to your ears. Watch the full video below!
Please SHARE with your friends and family!