Here's a wonderful Christmas video that's actually a TV advertisement, but it tells such a great story that it's worth watching even if there's no chance to shop at this vendor.
Doc Morris is a Dutch mail-order pharmacy that most people outside of its home country have never heard of. They hired a German ad agency, Jung von Mott, to put together this heartwarming ad for the 2015 season and it's been making people cry ever since.
It starts out with a grandfather looking at pictures of his kids and grandkids, then of himself in younger days. Suddenly he has an inspiration: we don't know what it is, but it clearly involves getting in shape.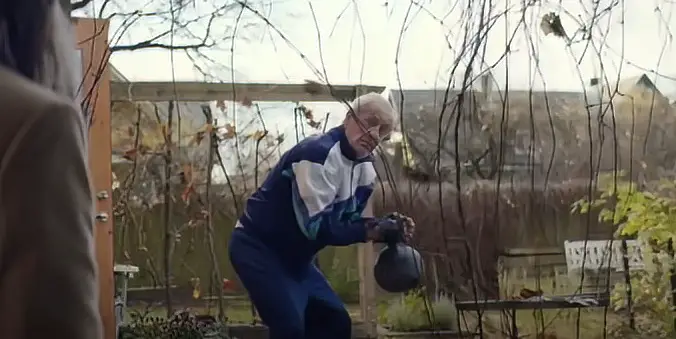 Day after day he gets up and works out, lifting an old kettle ball. At first he can't do much, but we see him progress as he moves up from work clothes to a tracksuit. Finally the big day arrives, he gets dressed up and heads to his daughter's house for Christmas.
Watch it until the end for the big reveal and don't be embarrassed if you shed a tear or two–millions of others who have watched it have cried too. Watch the full video below and please leave us a Facebook comment to let us know what you thought!
Please SHARE with your friends and family!