Boogie Woogie dates way back to the late 1800s. This genre of music was developed in African American communities in the 1870s, but it became popular during the late 1920s. It was eventually extended from piano to piano duo and trio, guitar, big band, country music, western music, and gospel as well. It is also associated with dancing.
Pianist Silvan Zingg, is a well-known Boogie Woogie composer and performer from Switzerland, and in this video, he is performing his own original composition called "Dancin' The Boogie".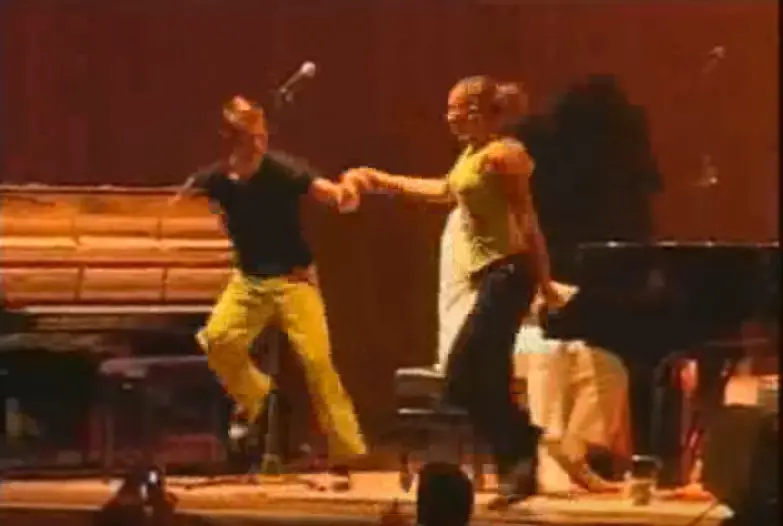 This performance was recorded on August 7th, 2004 at the LaRoquebrou Festival, where Silvan was joined by two French dancers, William Mauvais and Maéva Truntzer onstage.
Silvan's composition of the piece and his playing are outstanding, but the dancers are brilliant as well. Maéva's footwork and William's epic dance moves are a pleasure to witness.
Watch their dance in the video below and let us know your thoughts about it in the comments!