Singers like Freddie Mercury, Bob Marley, Michael Jackson have left quite the shoes to fill when it comes to covering their songs. The passion and energy of the late talents still make them the legends to this date. They are never be forgotten from our memories.
Over time, we have witnessed many outstanding renditions. But it's not every day; you get to hear an effort so pure from someone so young. In June 2019, a middle schooler, Alexander Penkov, showcases a chilling performance in his school talent program. The song choice is none other than the classic "Bohemian Rhapsody" by The Queen.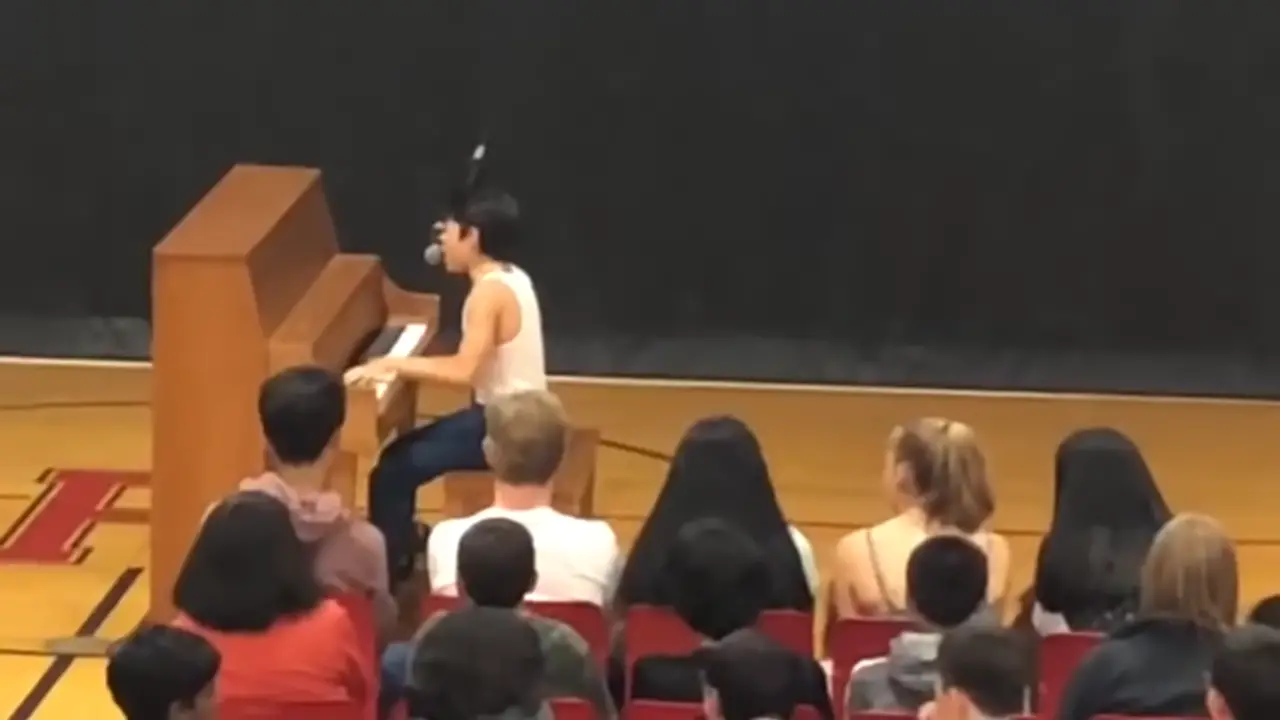 Initially, the crowded room cheers the little one as he takes the stage. Alexander's is dressed top to bottom on Freddie's style. Even his hair is done a similar way. Once, he sits on the chair and begins to sway his fingers on the piano. The room goes dead silent taking all that the middle schooler has to offer. With every tune and note the boy picks up, you can't help noticing his immense talent glistening on the stage.
Please press play and enjoy this outstanding performance.
Kindly share this unbelievable talent with your loved ones.