Andrea Bocelli is the blind Italian tenor that earned a lot of fame because of his amazing talent and his family Matteo and Virginia, are gifted singers in their own right. Here's a new video that combines the talents of all three for a Christmas treat.
Dad Andrea was born in Lajatico, Italy, and completely lost his sight due to a brain hemorrhage after a football accident at age 12. But that didn't stop him from becoming one of the biggest selling performers in history.
His youngest son Matteo, 25, is also a tenor and musician who has achieved some success recording songs with his father and also performing with celebrities such as Elton John and Jennifer Lopez.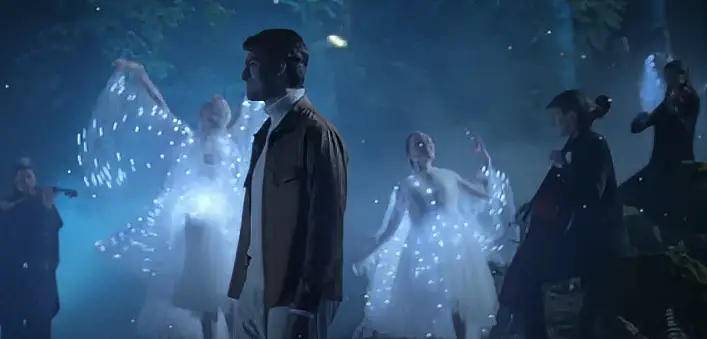 Virginia, 10, is far less accomplished than her father or older brother but has still enjoyed success as a singer, primarily with her father. Like the rest of the family, she was born in Italy and aspires to be a professional singer.
This latest collaboration is from "A Family Christmas," a new album and corresponding video special that premiered on YouTube in December 2022.
Watch the full video below and please leave us a Facebook comment to let us know what you thought!
Please SHARE with your friends and family!